'Once Upon A Time' Did Will Scarlet So Wrong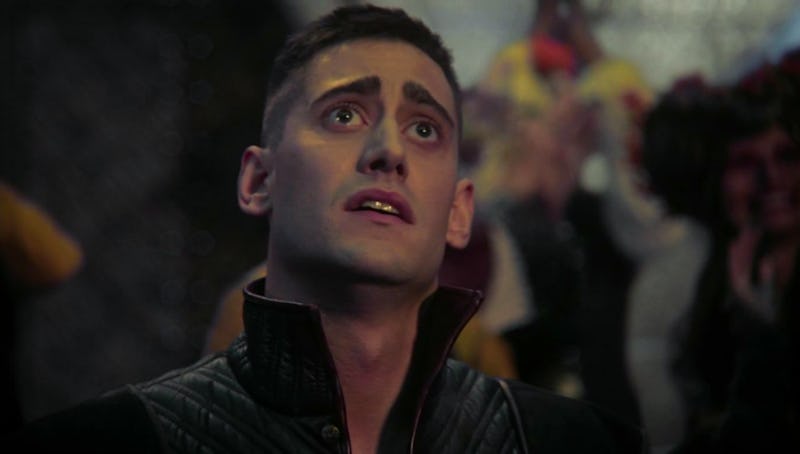 On Once Upon A Time, characters are constantly coming and going according to what the story of the moment calls for, so it's best not to get too attached to anyone outside the main cast. It's hard, however, when you see potential squandered, as is the case with Michael Socha, otherwise known as Will Scarlet, one of Robin Hood's infamous Merry Men. Of course, we first saw him on the short-lived Once spin-off Once Upon A Time In Wonderland , where he helped Alice find her True Love and also mourned the loss of his own in Anastasia. When he joined Once, it was a welcome sight, and he was even given regular status for Season 4... only for Will Scarlet to no longer be part of the main cast in Season 5.
It's not completely bad news. Socha will still be around to reprise his role as Will come fall, but in a much more diminished capacity. For anyone who watched last season, you'll probably wonder how much more diminished Will's presence can be before he disappears entirely. The character was criminally underused last year, serving merely as a prop for the whole Rumpel and Belle saga. Will developed a romantic relationship with Belle after she kicked Rumpel to the curb (or, you know, over the Storybrooke town line), a move that created a lot of potential for two underserved residents of the town. Only it didn't really turn out that way: Rumpel came back and used Will to get Belle's heart back, and then Belle unceremoniously dumped Will when Rumpel seemed to be dying (not that Will knows that yet).
Obviously things didn't turn out as the writers had planned. If Will Scarlet was intended simply as a pawn to get Rumpel and Belle back together, there was no reason to ever make him a regular. He certainly didn't get the amount of airtime that position would suggest. Of course, it's understandable that developing Will fell by the wayside, given that there were much bigger matters at hand, like the Author trying to destroy everything to let the villains win, Gold nearly dying, Emma becoming the Dark One... you get the drift. Will's little dalliance with a heartbroken Belle — who, let's be honest, had no business rushing into anything else, well, pretty much ever, let alone right away. What else could we realistically expect to happen?
In the end, we didn't really get to know Will enough to miss him all that much, but his demotion is worth noting, given that we may soon find ourselves in a similar situation when it comes to Zelena (Rebecca Mader) and Robin (Sean Maguire), both of whom were promoted to series regulars for Season 5 earlier this month. The difference here is that both characters have far more of a chance of sticking around than Will ever did, given their ties to Regina, one of the biggest — and certainly one of the main — characters on the show. They're going to need a little TLC if they don't want to meet the same fate as Socha, but I guess only time will tell.
Images: ABC (1); mylittlebigbluebox/Tumblr (1)