Deborah Lippmann's Most Inspiring Career Advice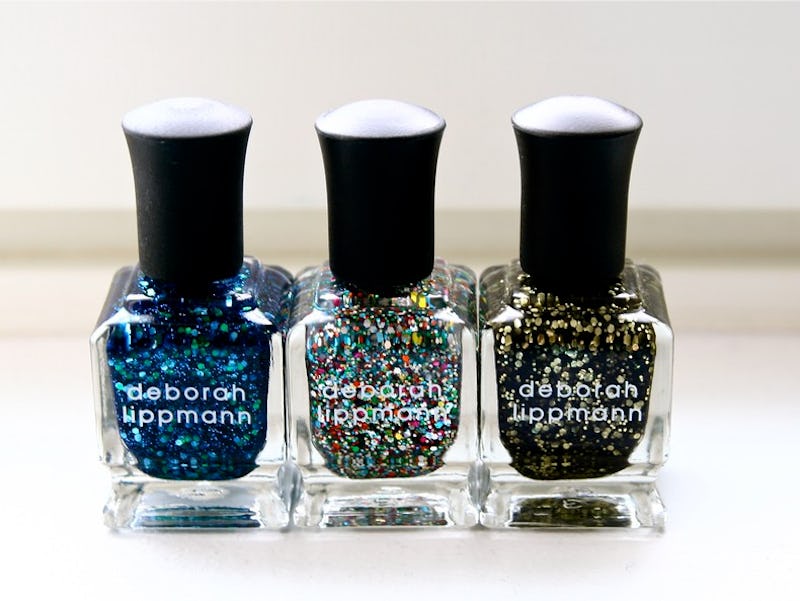 The queen of all manis and glitter polish, AKA Deborah Lippmann, sat down with The Coveteur recently to discuss her rise to fame in the beauty industry. Besides disclosing the time she caught a model stealing nail polishes from her fashion week stash, she also revealed her reasons for becoming a manicurist and what it was like to build her own empire. In the world of fashion, there are a million inspirational women to look up to. But in the beauty world, Lippmann is an industry giant that's often behind the scenes. Sure, we've all heard of DVF; it's hard to miss her clothes and brand everywhere. But nail polish? That's a little more subtle.
However, Lippmann's advice per her Coveteur interview is proof that we all need to be paying a little more attention to beauty moguls in the fashion world. From what major you choose in college to not being afraid to ask for help, Lippmann's advice is universal and incredibly wise. If you take nothing else from the interview, here are three key pieces of advice to keep in mind, no matter what your current gig.
1. What You Study In College Doesn't Define Your Path
When Lippmann was in college, she studied music and eventually pursued a career as a jazz singer. Despite producing three albums, Lippmann quickly decided that she needed another career "to pay the bills." She enrolled in cosmetology school and fell in love with nails. Even now, she still includes her passion for music into her brand. "I've managed to incorporate this other important aspect of my life by naming all of my polishes after song titles," she divulged. After picking the perfect color, she and her team will "sometimes pop open a bottle of wine, and get four or five people around computers looking on iTunes." They even take customer suggestions for polish names, so if you have a favorite song....
2. Success Doesn't Happen Instantly
While Lippmann was always working hard to make a name for herself, her rise to success was a bit more serendipitous. She started as a manicurist at Frederick Fekkai's salon and was eventually noticed after giving a manicure to Martha Stewart. After that, she was featured in Allure's 'The Directory' (the beauty guru's go-to list of reputable salons and spas) and picked up by an agent for freelancing. She spent awhile doing celebrity and editorial work before noticing that there was a gap in the system of luxury nail lines. "As a luxury shopper, you couldn't find everything you wanted for nail care from one brand. CHANEL, Dior, and YSL had nail shades, but not everything to address your nail needs, from a base coat and top coat, to cuticle oil and color," Lippmann explained. "It simply didn't exist in the luxury sector." Taking this idea and creating an all-encompassing line, Lippmann hoped to show women that nail care matters just as much as hair care or skincare.
3. You Can't Do Everything On Your Own
Building a successful business is tough work, and chances are, you're going to need more than one set of hands! Not only does Lippmann constantly collaborate with singers and designers for color inspirations (think Narciso Rodriguez and Cher) but she also runs the business with the help of her husband and brother. After admitting that starting her own business was a lot harder than she thought, Lippmann explained, "There have been so many triumphs and moments that have taken my breath away since starting my own business. Looking back, I am so amazed and humbled to have my husband and brother working alongside me for the last 15 years." If you're ever wading the waters of a tough task in your own career, know that there are always other minds to lean on. Every beauty genius has their own support system!
Images: Flickr/Heidi Uusitorppa; Giphy (3)