Ben H. Has To Get The Final Rose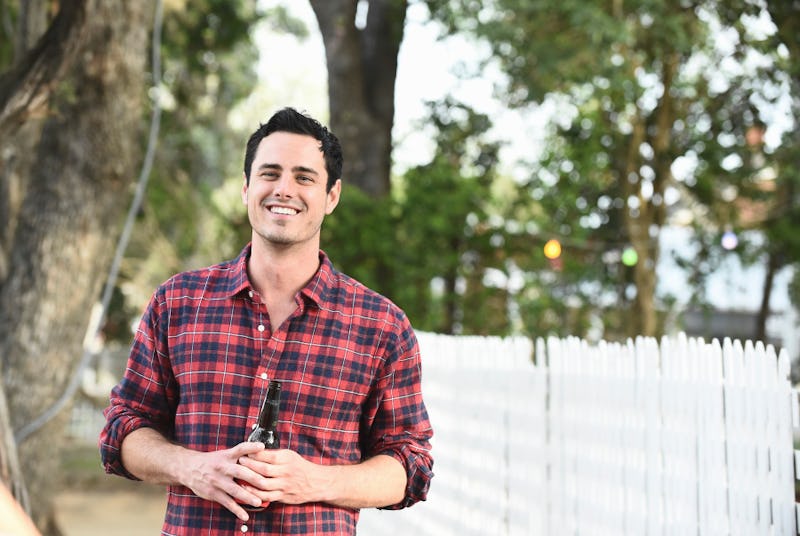 As a long time fan of The Bachelorette, I think Kaitlyn has the best group of guys. With the exception of a few. But there is one guy in the group of contending bachelors that has stood out since the moment he walked out of the limo, and that would be Ben H., of Denver. What can I say about him other than that I really hope Ben H. better win The Bachelorette , but if he doesn't and he becomes the next Bachelor, because I will sign up and go full "I didn't come here to make friends" on the other women. But, I really want Ben H. to win this season, and if everything is right in the world, he will. And I've got the reasons to prove it.
Ben H. is one of two Bens on the show. The forever conflict of which Ben will will be right for Kaitlyn (and you, you can take the Bustle quiz here) should haunt your dreams at night, because it is such a serious decision. Clearly, I'm a little biased, because it's absolutely Ben H. But why should Ben H. win the final rose? Here are a few very important reasons why Ben H. will win this season of The Bachelorette.
He's There For Kaitlyn
Ben H. was one of the men who got to the Bachelorette mansion and immediately declared that he was there for Kaitlyn. Although I understand that it was probably a very overwhelming decision, I can't help but feel Kaitlyn deserves someone who was there for her from Day One.
They Have Undeniable Chemistry
Whenever these two are together, the chemistry is so undeniable. Even from the first night when he and Kaitlyn spoke about her tattoos, you could tell that these two are connecting on a deeper level than most of the other men.
He Doesn't Get Involved In The Drama
Another reasons Ben H. is a keeper is because he isn't getting involved in the BS drama this season has become known for. It's a huge red flag when a guy comes on this show and starts up issues with other men. It's an even bigger red flag when that guy makes it to the end. Luckily, Ben H. is neither of those guys.
He's So Kind & Genuine
Kaitlyn has also had to deal with men who aren't necessarily there for the right reason. Clint. JJ. But Ben H. seems to be there for love. He isn't there to be this huge personality that makes him famous. He truly seems like he is there to fall in love with Kaitlyn (see: when he was quietly upset about Nick moving in, but said he wanted to make the best of the situation).
Images: Felicia Graham (2); Giphy (2)