Remember These 'West Wing' Musical Moments?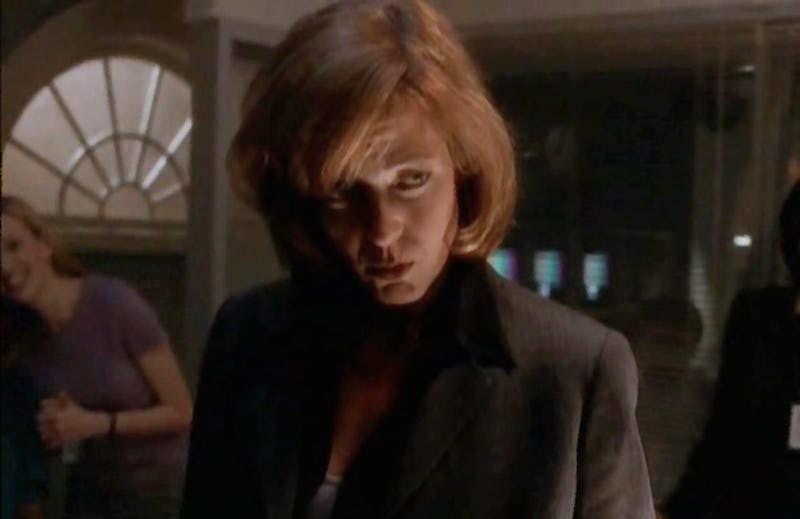 It's hard to believe that The West Wing ended a whopping nine years ago, all the way back in 2006. Probably because I still marathon the show on Netflix every chance I get, but in so many ways, the show still feels incredibly current, from the always-relevant politics (seriously, Aaron Sorkin predicted everything) to the mega-fame of its cast members like Elisabeth Moss and Allison Janney. It's undeniable: This show will never cease to hold my attention.
After all, doesn't it feel like just yesterday that Jed Bartlet was leading the country, Donna and Josh were a constant "will they, won't they," and C.J. Cregg was arguing over being called "Flamingo?" For fans of the show, it doesn't matter that it's not airing in a primetime network TV slot; they know the truth about The West Wing. Sorkin's masterpiece is still just as present, and beloved, as ever. Which means, of course, revisiting the series as often as possible, and remembering all the reasons we fell in love with it in the first place. There's so much about The West Wing to adore, from its acting to its speeches to its musical moments — because oh, did this show know how to use songs. From "Hallelujah" to "The Jackal," revisit the seven best musical moments from The West Wing:
7. "Sanvean" (Season 5)
The Season 5 premiere, already heartbreaking due to Zoey's kidnapping, ended on an even more somber note thanks to this song, performed by Lisa Gerrard. Try listening to this and not getting emotional.
6. "Little Drummer Boy" (Season 1)
The Season 1 Christmas episode saw a boys' choir sing a sweet rendition of "Little Drummer Boy" in front of the President, and the song continued playing as Toby attended the funeral he arranged for a homeless veteran. Incredibly moving.
5. "Blame It On The Bossa Nova" (Season 2)
Ainsley Hayes was interrupted by Sam while wearing a bathrobe, dancing, and singing along to "Blame It On The Bossa Nova." Then she met the President. Not her finest day. As Sam said, "that could've been worse.... no. Probably not."
4. "Brothers In Arms" (Season 2)
Widely hailed as one of the best episodes of the series, "Two Cathedrals" featured the song "Brothers in Arms" by Dire Straits in one of its biggest moments: President Bartlet shouting at God in Latin. It couldn't have been more perfect.
3. "Hallelujah" (Season 3)
"Hallelujah" has been used in countless movies and TV shows, but it's rarely been more effective than when it played during Season 3's "Posse Comitatus." As C.J. learned that her bodyguard (and possible romantic interest) Simon Donovan had been killed in a robbery, the song came on, and it made for a beautiful, poignant moment.
2. Yo-Yo Ma's Cello Performance (Season 2)
"Noel" is one of The West Wing's best episodes ever, for so many reasons: Josh's PTSD, the end-of-year setting, and, of course, Yo-Yo Ma's performance at the White House Christmas party. The cellist's song choice was gorgeous and haunting, and all the more so for the effect it had on Josh; having recently recovered from the shooting, the sounds of the music sent him into a panic, and made him truly confront his PTSD for the first time since the attack.
1. "The Jackal" (Season 1)
The West Wing's all-time best musical moment came in the form of "The Jackal," a song hilariously, and memorably, performed by C.J. (Allison Janney) at the confirmation party for Judge Mendoza. A White House tradition, it was such a staple at celebrations that even the normally-serious Toby chastised Josh for discussing work while C.J. was singing. "Are you talking to me during 'The Jackal'?"
Janney's performance is so beloved that she's done it again, lip-synching the song during a 2013 appearance on The Arsenio Hall Show , much to fans' delight. Because, much like The West Wing itself, "The Jackal" is timeless, a work of art that transcends time, place, or even musical taste; everyone loves "The Jackal," and watching this clip, it's easy to remember why.
Image: Warner Bros. Television