We Need Ian As The Next 'Bachelor'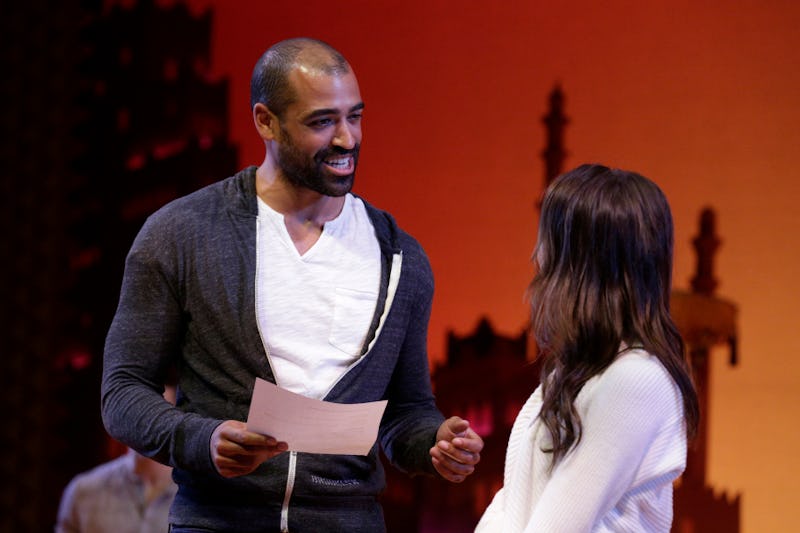 The current season of The Bachelorette is still young, but you can't blame a girl for already thinking about who the next Bachelor will be. I think a lot of the remaining men would make great Bachelors, but if there's any right in the world, Ian will be the 2016 Bachelor . From the first episode, Ian has been stealing hearts for his intelligent, well-mannered, and persevering personality. So can Ian be the next Bachelor? He's definitely a front runner, if things don't work out between him and Kaitlyn.
In Week Five of The Bachelorette, it seems things could take a turn for Ian, the guy who was extremely adamant about being Team Kaitlyn on Week One. It appears that he is concerned that Kaitlyn isn't really on the show to find love, and decides to leave the show. I don't know how that will bode for Ian's chances as the next Bachelor, since it's a little anti-process, but that does mean he is on the market for a new love interest, which could lead to the opportunity for him to become the next Bachelor.
Ian being the next Bachelor would be a huge step in the right direction for the lack of diversity the show offers. In the 19 seasons of The Bachelor, there has been one non-white Bachelor — Juan Pablo — and that seems pretty wrong. The show has had a diversity issue that has been noted by many over the course of the years it has been on. And while Ian would add diversity to the Bachelor roster, that's not the only reason he should be the Bachelor.
Ian is an incredibly intelligent man. Ian attended Princeton University. He currently works as a Senior Associate, Media & Entertainment at DHR International (which is a a staffing and recruiting agency for senior and executive levels). He has proved to be a very well-spoken, well-intentioned man who is hopeful to find love in a slightly unconventional way.
He's also a very persevering individual. He shared a personal story on The Bachelorette about being hit by a car, waking up from a coma, and having to rebuild his body. He's proven to be someone who can face adversity head on and grow from it. He's also proven to be an extremely genuine person during his time on the show. His desire to fall in love and meet someone who is there for the right reason is admirable (because this is The Bachelorette, after all) and if he thinks he can do that on a show, then ABC should offer him that opportunity. He doesn't seem to be doing this for fame or for fortune, and that's a pretty refreshing take on a show like this.
Plus, it doesn't hurt that he already has an amazing fan base.
Let's not let the fans down, ABC. Make Ian the next Bachelor, please!
Images: Heidi Gutman/ABC; BachelorABC/Tumblr