Petra Collins Strips Down For 'What's Underneath'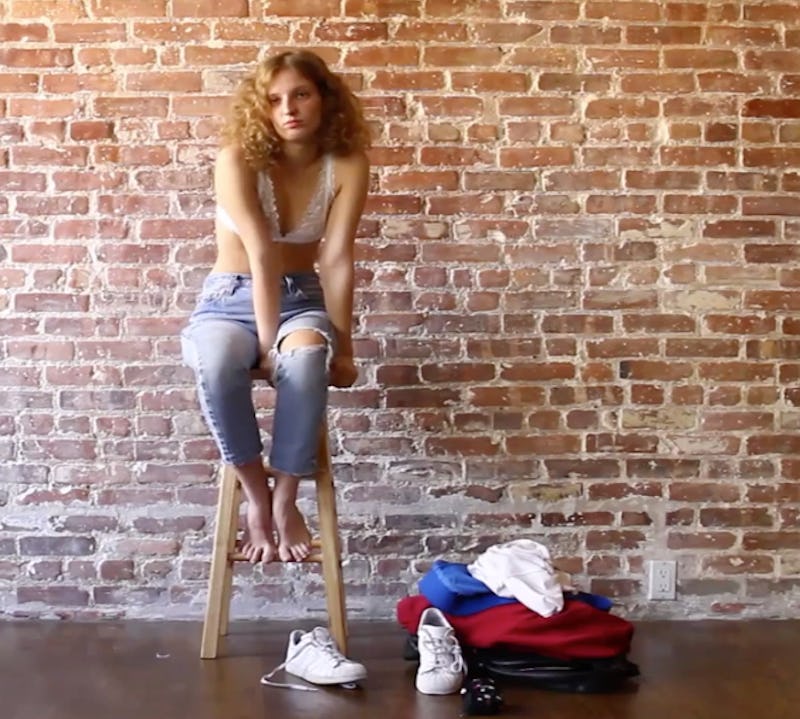 Another female power house is stripping down in the name of self-love, femininity, and body acceptance. Since 2009, StyleLikeU's multimedia platform has been personifying body image movements through videos, books, and documentaries. Now, Petra Collins is taking it off for the StyleLikeU's "What's Underneath" video project.
StyleLikeU's founders are a mother-daughter pair whose work is centered around combatting "increasingly soulless fashion world of unattainable imagery and big brand homogeneity," and in aiding "a culture where people are honored for their differences and connected through personal, universal truths." In their latest project, Elisa Goodkind and Lily Mandelbaum ask guests to shed layers of clothing while commenting on their personal experiences with femininity, body image, racial marginalization, and even body hair. Enter Petra Collins.
Petra Collins is a Canadian artist, and photographer best known for her "Period Power" American Apparel tees. Ladies, Collins put the "graphic" in graphic tee: the much-buzzed about top featured the well-illustrated crotch of a menstruating, masturbating woman.
"I decided to put a super-taboo topic right on a t-shirt to make it viewable for everyone," Collins said of the tee, according to TIME. "I'm really interested in what is hidden from our culture. We are always repressing or hiding what is natural to a post-pubescent body. We're taught to hate our menstrual cycle and even to hide masturbation."
Collins talks more about taboo femininity in her "What's Underneath" video. She addresses the sexualization of young girls, society's vehement rejection of body hair, her struggles in school and her own eating disorder.
"As much as I preach self-love, it's still hard to practice it," she said. "I lost total control of the view of my body, and had a really bad eating disorder. I just stopped eating."
Collins also talks about her choice to not shave her body hair.
"Not shaving was kind of the first step toward accepting my body as it was," she said. "In the beginning, it was weird and hard because I was so embarrassed. It's deprogramming yourself."
Deprogramming women is more or less the goal of the idea series. It's about representing not only different skin colors and body types, but also about representing different experiences and thought patterns as women.
"You can't be what you can't see," said Collins. "When you're not being represented, it's like you're not a real person."
See other videos in the "What's Underneath" project, here.
Image: YouTube