Who Plays Bing Bong In 'Inside Out?'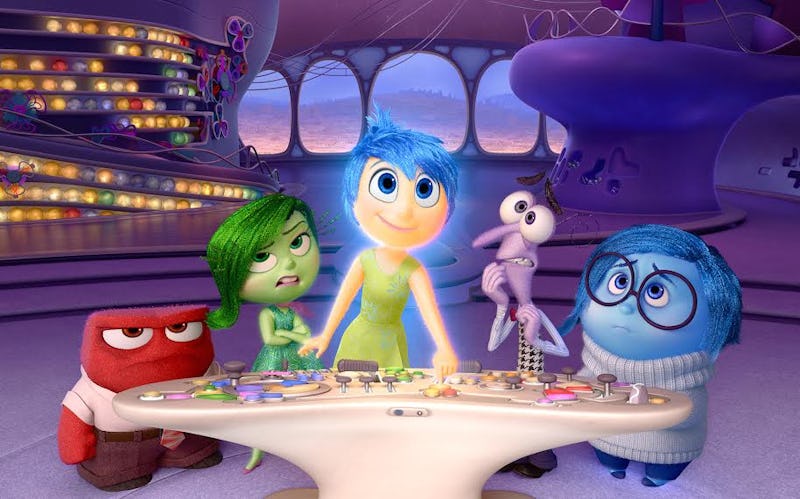 Of all the many things that Pixar's Inside Out gets right (and oh, are there many), the casting of its voice actors might just be the very best. Every single character is given a voice that fits his/her personality perfectly, and many will be familiar to audiences, whether it's Amy Poehler as Joy (seriously, it's like she was made for this role) or Bill Hader as Fear. Not all of the voices are by mega-famous stars, though; a few of the movie's main characters are played by people whose voices are familiar, but not easily recognizable. Take Riley's imaginary friend, for instance — who's the Bing Bong voice actor in Inside Out ?
The answer might surprise you. Although many of the main characters in Inside Out are voiced by comedians known for their roles on shows like Saturday Night Live and The Office, a few get their life from actors totally outside the NBC comedy world — and Bing Bong, Riley's imaginary friend, is one of them. The character, an elephant/dolphin/cat hybrid (the girl was three. Leave her alone), is voiced by Richard Kind, an actor famous for his work in both film and TV. And while, yes, Kind first gained fame as a star on the NBC sitcom Mad About You, his career has evolved so that he's currently best known for roles like the Mayor on Gotham and Max in Argo.
Kind voicing a role in Inside Out isn't totally random, though. The actor actually has a long history of voicing parts in animated films, and fans might be surprised to learn just how much he's contributed to the world of animation. Five movies you might not have known Kind lent his voice:
A Bug's Life
In Pixar's second animated film, Kind voiced the role of Molt, the younger brother of Kevin Spacey's grasshopper leader Hopper. Was there anyone not in that movie?
Cars/Cars 2
In both Cars and its sequel, Kind played Van. In the first film, Van, along with his wife, got lost on a drive and ran into Lightning McQueen, and in the second, the couple encounter Mater and British spy Holley Shiftwell. It was a minor role, but a fun one.
Garfield: The Movie
The Bill Murray-starring film (yes, seriously) featured Kind as the voice of a rat. Who knew?
Toy Story 3
In the third Toy Story movie, Kind voiced Bookworm, a toy who, as his name implies, loved to read. He was responsible for keeping Buzz Lightyear's instruction manual safe, and was one of the toys who had to learn how to deal without Lotso.
The Penguins of Madagascar
It's not a movie, but cartoon fans might recognize the actor as Roger, the alligator who befriends the penguins in the Nickelodeon show. If it's good animation, it seems, Richard Kind is bound to be involved.
Images: Walt Disney Studios (2); Buena Vista Pictures (2); 20th Century Fox; DreamWorks Animation