'OITNB' Perfectly Cast These Flashback Actresses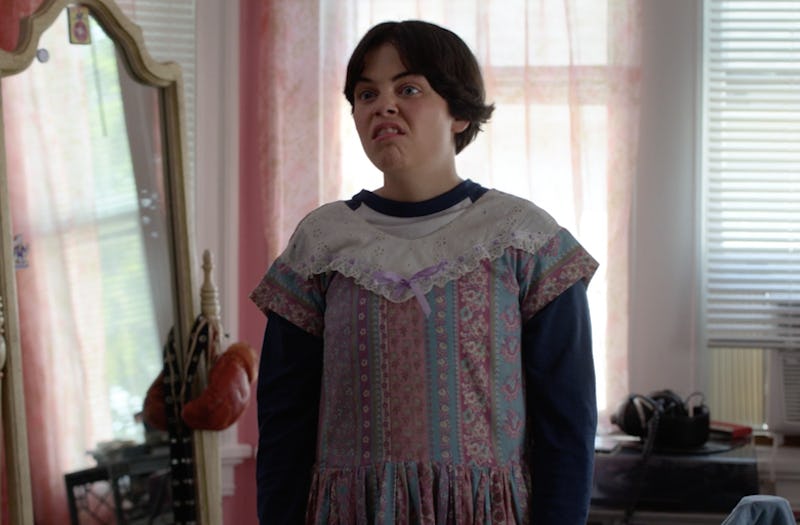 Flashbacks are one of the best parts of Orange is the New Black. Whether they are to an inmate's childhood, or to when they committed their crime, the child actresses in OITNB flashbacks help bring to life an entire backstory that sheds light on the characters' present behavior at Litchfield. The writers always keep us guessing and explore many different possible points of origin, like Leanne's Amish childhood and Janay's growing up in the Nation of Islam. Poussey's Season 2 flashback to an army base in Germany gave us one of Season 2's hottest scenes, and Bennett dancing to "Hollaback Girl" in Season 3 will stay with us forever. Taystee's experience in the foster system was heartbreaking, and Young Nicky was super cute. Morello's backstory was the biggest twist of Season 2, and the fact that Laverne Cox has a twin brother to play Sophia's younger self is nothing short of a miracle.
Often, the main actors play the younger versions of themselves, but, sometimes, they need a child actor to take us even further back in time. From the good enough (Chang) to the "Oh my god, is that actually her kid? They look exactly alike!" (Daya), we rank the child actors who play our favorite Litchfield ladies, by likeness.
12. Young Chang
She didn't have the looks of Chang, but did have the charm.
11. Young Piper
In Season 2, Episode 1, this young actress didn't look very much like Taylor Schilling. However, she did perfectly capture Piper's emotional conflict.
10. Young Nicky
The hair is all we need.
9. Young Pennsatucky
Looks enough like Taryn Manning to be believable, but the actress was great enough that it made up for any lingering lack of likeness.
8. Young Poussey
Not the closest likeness.
7. Young Big Boo
While she doesn't look much like Lea DeLaria, her Mini Me nailed the attitude.
6. Young Norma
OMN (Oh My Norma)! They look pretty similar.
5. Young Black Cindy
She looks like Tova.
4. Young Soso
This actress nailed the sweet, sad look.
3. Young Taystee
Pay no attention to the Vee in this picture. This girl looks a lot like Danielle Brooks.
2. Young Suzanne
This young actress could plausibly grow up to be Uzo Aduba.
1. Young Daya
How they found an adorable young address with the same puppy-dog eyes is magic. Seriously, Netflix's casting game is on fleek.
Image: Netflix (12)