7 Actors Cookie Should Date On 'Empire'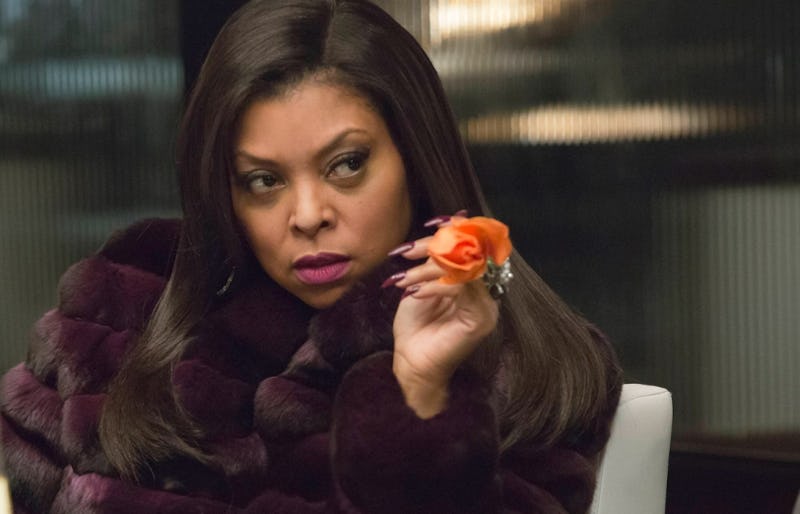 While watching the first season of Empire, I didn't really full on 'ship Cookie and Luscious Lyon. I just knew that Cookie deserved better Lucious, who is cold, manipulative, and murderous. Cookie is strong, feisty and a great mom, who has made large sacrifices for her family, and she deserves someone who matches her in awesomeness. The Cookie-Luscious relationship was doomed to begin with, considering how he needed Anika's dad's money keep the record label running and pretty much threw Cookie under the bus while the label was getting started.
Cookie is the true heart of Empire. Wise, loyal, and an astute businesswoman, I would love the show to be more about her journey to redemption after a difficult 17 years than about the battle between the brothers. Cookie does not tolerate nonsense, is not afraid to take matters into her own hands, and is never afraid to speak her mind. It's empowering to watch Cookie in full force, and, as the series develops, I'm sure they'll throw more characters into the mix. Cookie doesn't need a boyfriend to be happy, but deserves someone to love her as much as we do.
While there are plenty of singers that are worthy of Cookie, she might be kind of over musicians after Lucious. Let's add these actors to the list of potential suitors.
1. Jesse Williams
Not only is he gorgeous, but he's also smart and socially aware. He's on the Board of Directors of the Advancement Project, a national civil rights organization, and he is a very prolific, powerful Tweeter. They'd be a perfect match.
2. Michael Ealy
Objectively one of the hottest people ever made (THOSE EYES!), he also has comedy chops that would be fun for Cookie.
3. Blair Underwood
He is super-hot, and would be so much fun to have on the show. Remember how cute he was as Miranda's boyfriend on Sex and the City? He was so good to Miranda and Brady.
4. Chris Rock
This one might just actually come true! The comedian is signed on for Empire season two, and, apparently, will be playing "a person from the past." That is ridiculously vague enough to give me hope for Cookie Rock.
5. Taye Diggs
A veteran of Shondaland from Private Practice, Diggs can handle the soap opera stakes of Empire. Also, he sings! Since he's starred in the original Broadway cast of Rent and is about to take over as Hedwig on Broadway, Cookie would be getting the best of both worlds with this match.
6. Jay Pharoah
Look how cute they are at the SNL after-party (never mind that "my sister" stuff)! He would be a fun stepdad to Andre, Jamal and Hakeem.
7. Denzel Washington
Handsome, smart, talented, and perhaps the most age-appropriate on this list. I'm willing to bet that Cookie already has a crush on Denzel Washington. I mean, really, who doesn't?
Images: FOX; Getty Images (7)