Every Single Thing Coming To Netflix Next Month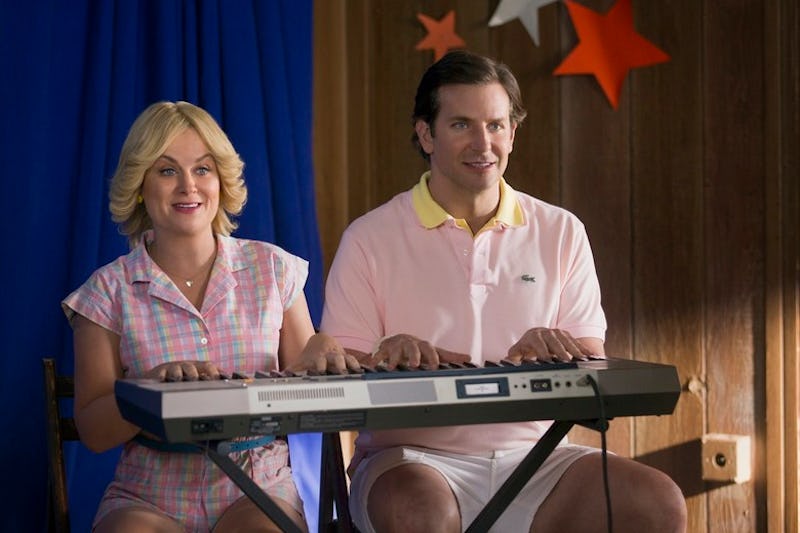 Another month, another $7.99, another show to binge watch on Netflix for 12 hours. Summer is always an exciting time for those of us who are rather inclined towards the entertainment industry. Summertime blockbusters are just one element of the summer to look forward to; we also have a whole influx of new TV shows and movies on Netflix in July, available for streaming starting July 1.
Summertime is full of opportunities for adventure, with temptations lurking at every corner, just waiting to lure you out into that hot summer sun. You have day drinking by the pool, impromptu beach trips, and brunches on patios whispering your name, just begging you to put down your computer and leave the cool, air-conditioned cave of your apartment to venture out into nature.
Do not give in to temptation, my friends. We can only spend so much time outdoors before we start to slack on our television spectatorship. With the new crop of movies and TV shows coming to Netflix in July, now is not the time to slip up. Netflix originals like Wet Hot American Summer: First Day of Camp and BoJack Horseman are coming your way, as well as a whole bunch of films to stream. So ignore the lure of the sunshine, curl up in bed with your laptop, and prepare for your dry, cold Netflix-sponsored American summer.
BoJack Horseman, Season 2
Season 2 of Netflix's dark comedy, BoJack Horseman debuts on July 1. BoJack tells the tell of a former TV star who peaked too early and is now dealing with a bit of a midlife crisis. BoJack Horseman stars Will Arnett, Amy Sedaris, Alison Brie, and Aaron Paul. If you haven't seen Season 1, check out the show's trailer above and then you have plenty of time to squeeze in Season 1 before Season 2 comes out on July 17.
Wet Hot American Summer: First Day of Camp
Wet Hot American Summer: First Day of Camp is the highly anticipated eight episode prequel to the cult classic, Wet Hot American Summer (2001), which helped launch the careers of stars like Bradley Cooper, Amy Poehler, Paul Rudd, Elizabeth Banks, and several other notable figures.
Grandma's Boy (2006)
If you haven't seen Grandma's Boy then you have been living an incomplete life and, thank goodness for you, that problem can be righted on July 1. Grandma's Boy tells the tale of a 35-year-old video game tester who falls on some hard times and has to move in with his grandma and her two old lady roommates.
White Collar, Season 6
For all you White Collar fans who missed the final season, your chance to catch up with Caffrey and Burke is here. The final season of White Collar will be streaming on Netflix on July 4.
Tig
Tig is a new Netflix documentary headed our way that documents the cancer diagnosis and recovery of comedian Tig Notaro. Tig premieres on Netflix on July 17. For a glimpse of Tig Notaro's stand-up, check out this clip of her performing on Conan.
Glee, Season 6
For those of you who love Glee, get excited for Season 6 which debuts on Netflix on July 18. For those of you who hate Glee, get ready because all of the Glee talk is almost over, with its final season streaming on Netflix in July.
The Full List
July 1Alive (1993)An Honest Liar (2014)Bad Hair Day (2015)Bionicle: The Legend Reborn (2009)Bulworth (1998)Dave Attel: Road Work (2014)Death in Paradise (Season 3)Grandma's Boy (2006)Hostage (2005)Invizimals: The Alliance FilesLa Reina del SurOctonauts (Season 3)Piglet's Big Movie (2003)El Senor de los Cielos (Seasons 1-2)Saw V (2008)Set Fire to the Stars (2014)Shooting Fish (1997)The Secret of Roan Inish (1994)Underworld: Evolution (2006)Velvet (Season 2)
July 3Knights of Sidonia (Season 2)
July 4Faults (2014)Hell on Wheels (Season 4)White Collar (Season 6)
July 7Monster High: Scaris, City of Frights (2013)Witches of East End (Season 2)
July 9Monsters: The Dark Continent (2014)Serena (2014)
July 10Chris Tucker Live (2015)Violetta (Seasons 1-2)
July 14Bad Ink (Season 1)Bible Secrets Revealed (Season 1)Creep (2014)Goodbye To All That (2014)Lost Soul: The Doomed Journey of Richard Stanleys Island of Dr. Moreau (2014)Preachers' Daughters (Season 2)Storage Wars: Texas (Season 1)The Killer Speaks (Season 2)
July 15Da Sweet Blood of Jesus (2014)H20 Mermaid Adventures (five new episodes)Penguins of Madagascar (2014)The Physician (2014)
July 16Changeling (2008)
July 17BoJack Horseman (Season 2)The Human Experiment (2013)Tig (2015)
July 18Glee (Season 6)Java Heat (2013)
July 23Teacher of the Year (2014)
July 25The Guest (2014)
July 28Comet (2014)Marvel's Hulk and the Agents of S.M.A.S.H. (Season 2)
July 30Almost Mercy (2015)My Little Pony: Friendship is Magic (Season 5)The Wrecking Crew (2008)
July 31Turbo Fast (Season 2)Wet Hot American Summer: First Day of Camp (2015)
Image: Netflix