'Big Brother's Becky Burgess Is In It To Win It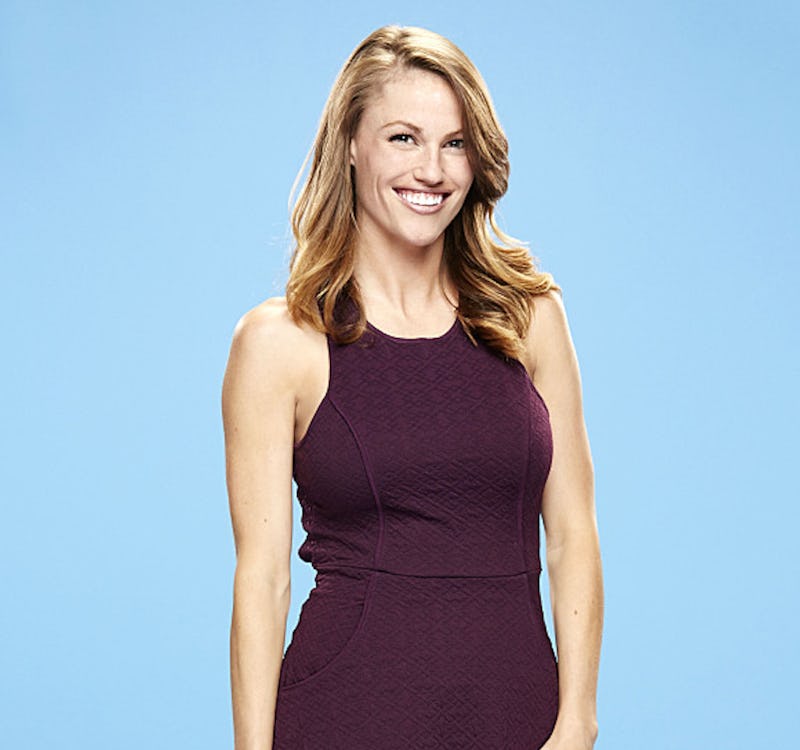 If she isn't burned out on reality TV after doing a season of Big Brother , houseguest Becky Burgess should totally be on The Amazing Race. She could win it. Have I ever seen an episode of The Amazing Race? No. Do I know anything about Becky beyond what is included in her Big Brother 17 cast profile or what is posted to her Instagram account? No. Here's what I do know: The Denver, Colorado native is outdoorsy, active, can climb to the top of giant mountains, and loves to travel. As long as there aren't any snakes (her biggest fear according to her BB bio) in her way, she'd probably crush The Amazing Race.
Ah, sorry. I let myself get distracted right off the bat. We're not here to talk about The Amazing Race. We're here to talk about Big Brother 17. Here's what I've gleaned from her questionnaire answers: Becky is definitely in it to win it. She describes herself as "competitive," and she likes Season 12 cast member Brendon Villegas because he "was not too radical in any behavior and I feel like that made him a strong competitor."
(Here's something worth noting: After two seasons of Big Brother, Brendon went on to do The Amazing Race twice. FOLLOW IN THOSE FOOTSTEPS, BECKY. I believe in you.)
So, what do we know about Becky? Here are a few things I've learned about the Season 17 houseguest (warning: travel envy may occur).
She has a wicked cute dog named Molly
Molly even smiles for the camera. What a pro.
She can climb walls made out of ice
How? HOW?
She's an avid hiker
A really avid hiker
That nature is so nature-ful.
She travels a lot
There were so many pictures to choose from, but I couldn't not pick the one with the seal.
I had to stop scrolling through her account due to the aforementioned travel envy.
She's a store manager at Abercrombie & Fitch
She was chosen to open and work at the largest location in Munich.
She appreciates animals in sweaters
Well, this picture is just plain perfect.
Things change so quickly in the Big Brother house, it can be hard to keep up. To keep track of everything going on in the Big Brother house, check out Bustle's very own Big Brother podcast, The Diary Room. Listen to the latest episode below, and be sure to check out future episodes on Bustle's SoundCloud page and iTunes.
Image: Sonja Flemming/CBS