Kim Kardashian Embraces The Naked Dress Again
Now that Kim Kardashian is pregnant for the second time, she is rocking maternity wear like we've never seen. For the Daily's Mail's Celebrity Yacht Party at the Cannes Lions festival, Kim Kardashian wore a see-through dress, again, and had everyone doing a double take, mainly because lil sis Kylie Jenner showed up wearing a super similar outfit (in white, of course).
Remember all that nasty, body shaming business that happened when she was preggo with North? Well, this ain't Keeks' first rodeo. She is NOT having it this second time around, and is proving it during almost every public appearance with unbelievably confident looks.
The celebrity news site invited some seriously popular celebs to come chill on a boat. Those celebs were not afraid to show up, and most of them strutted in summer-appropriate, revealing get-ups. The most important celeb of them all? A pregnant Kim K., who wore a see-through, high-collared black knit dress over her typical matching-bra-and-panties ensemble.
Her very visible bottoms were high rise, a trend that is in for swimwear. It's a silhouette that is modest (as far as underthings go), gives a growing mama confidence, and works on all body types and sizes. It is, however, slightly reminiscent of your grandmother's laundry. Take it or leave it, the granny panty style looks like it's here to stay. I don't think anyone can wear it as elegantly as Kim.
That is, of course, with the exception of her sister. Kylie Jenner arrived on the yacht with her mom and rumored-boo-thing Tyga. She wore a sheer, white dress, looking like the angelic version on Kim.
Kylie has made a name for herself as arguably the most independent and original Kardashian-Jenner child, but it's obvious who she looks up to. Kim's makeup and fashion serves as inspiration to Kylie, who was just wearing bro-in-law, Kanye's, sneakers in the airport earlier this week.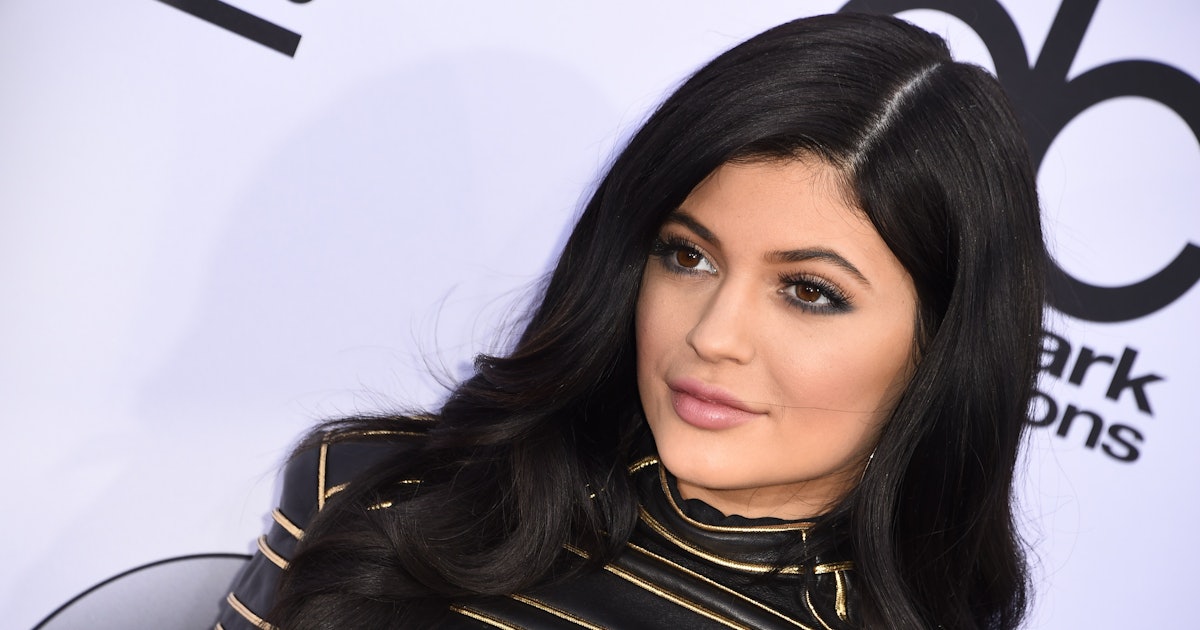 We can't be sure if the two sisters planned on showing up in mirroring, monochromatic looks. Either way, they both look amazing and body positive as hell in those outfits.