Bobby Jindal < A Crawfish In 2016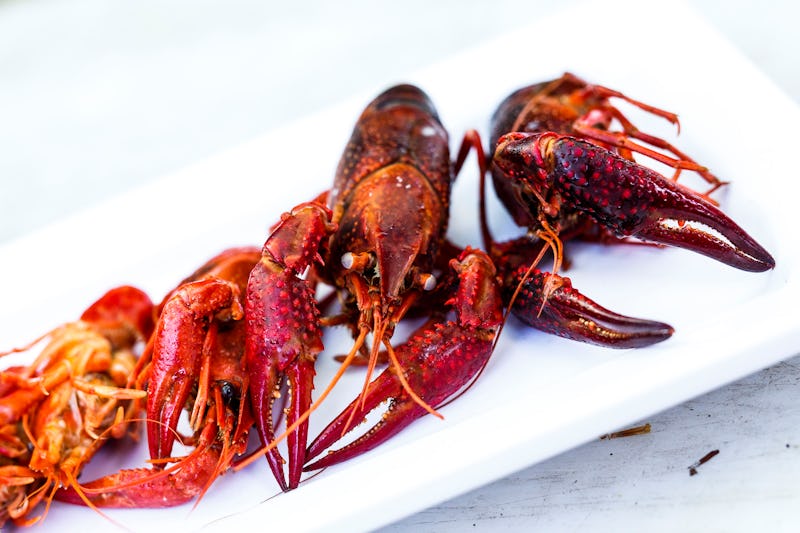 Carsten Koall/Getty Images News/Getty Images
Now that Louisiana Governor Bobby Jindal has formally announced his presidential candidacy, it appears as if another candidate from the Bayou State is ready to face him head-on. Once thought to be the GOP's strongest young leaders before having his popularity plummet 50 percent during his second term as governor, Jindal must now contend with a crawfish — perhaps the best presidential campaign parody of the 2016 election. Unlike Jindal's perpetual and passive campaigning, the "Can This Crawfish Get More Supporters Than Bobby Jindal?" Facebook page is really just starting out but has already gained 6,814 likes in its first month on Facebook. Comparatively, Bobby Jindal currently has 252,750 people supporting him on the social media site.This should be a fairly easy race for one of the best local seafood icons, whose dynamic taste has been incorporated in such delicious dishes as crawfish Monica and etouffee. Where crawfish is universally celebrated, Jindal is universally panned. In addition to being wildly unpopular in the state of Louisiana, Jindal appears to be currently losing to "none of the above" in a recent Fox News poll of GOP candidates. If not even supporting a candidate is better than voting for Jindal then surely the shellfish that goes hand in hand with potatoes, corn, and a good boil can beat him at a good old fashioned Facebook popularity contest.
Jindal's Louisiana constituents are so tired of their governor that they've gotten incredibly savvy with lambasting him whenever possible. His play on local spelling via the #GeauxBobby hashtag campaign prior to his campaign announcement has quickly transformed into #NeauxBobby, and a Protest Bobby Jindal Presidential Announcement event saw 3,800 people RSVP and hundreds show up to the Pontchartrain Center in the New Orleans metro. Pray The BJ Away shirts and stickers were worn, a play on the unpopular governor's initials and a plea to get him to leave once and for all. Year after year the absentee governor is parodied during Mardi Gras as well. Perhaps his best appearance came in the form of a papier mache Jindal atop an "error 504: Governor not found" float during the Krewe du Vieux parade this year.It's entirely unsurprising that a governor who himself feels like a parody has proven as brilliant fodder for a region disillusioned with a man that has seemingly been campaigning since 2008. When he is in Louisiana and making news, it's rarely a good thing. It's Jindal's deliberate executive order in the face of the fallout from Indiana's religious freedom bill that saw Louisiana in the cross-hairs of equal rights groups nationwide and even prompted an executive order as a response from New Orleans Mayor Mitch Landrieu. Crawfish, however, has always been great PR for the region.
As the Can This Crawfish Facebook page says itself, "
Why should you vote for Crawfish? Crawfish is not Bobby Jindal." Crawfish is way, way better.
Images: Carsten Koall/Getty Images; Facebook