These Brands Are Spreading The #LoveWins Message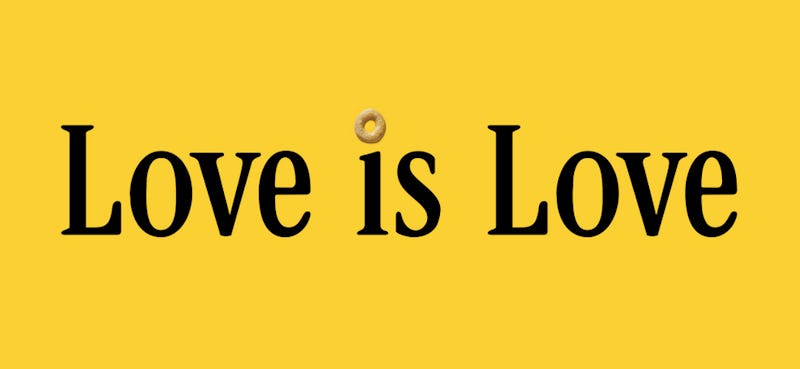 If you've looked at any television or computer screen today, you've certainly heard that the Supreme Court ruled that bans on same-sex marriage are illegal. Twitter, of course, immediately erupted with joy, support, and excitement over the decision, many folks using the touching hashtag: #LoveWins. It's a beautiful thing to witness, that men and women of all ages and from all walks of life are coming together to share the love. And it's just as wonderful to see companies all over Twitter unleashing their jubilant same-sex marriage support. It really feels like love is real, when this many different entities on Twitter — a place where hate lives so frequently — are coming together to spread and celebrate the same amazing message. (Yeah, I may be getting a little cheesy on you, but if there's ever a day to bask in the love that we're all feeling as a nation, it's the day that gay marriage bans are ruled illegal.)
The messages of love and warmth are rolling in and will continue to roll in throughout the day, but the following brands were speedy with their loving responses. And even my cynical heart is moved right about now.
Twitter
You may have noticed that every time someone tweets #lovewins, a rainbow heart appears next to it. Twitter is spreading the love, one tweet at a time.
Game of Thrones (HBO)
Renly Baratheon — the little figure in the photo — is one of the series' most prominent gay characters.
Ben & Jerrys
Just pint-fuls of love over here.
Motorola
The cell phone company worked in some custom art to join the celebration.
Honey Maid
So sweet! Literally!
T-Mobile
No art here, just truly happy people celebrating love together.
Cheerios
Coming through with the sweetest, simplest, truest comment. Kinda like a Cheerio. <3
Sense8 (Netflix)
#preach
The Maytag Man
Cute, guys!
Target
These guys doubled down with two rainbow graphics.
YouTube
The video service used faces of its own users to celebrate the historic decision.
Urban Outfitters
So beautiful. So moving.
Maybelline
So simple. So sweet.
Love is love is love is love. And even big ol' companies can appreciate that.
Image: Cheerios