Nate Ruess On SPG Performance & Going Solo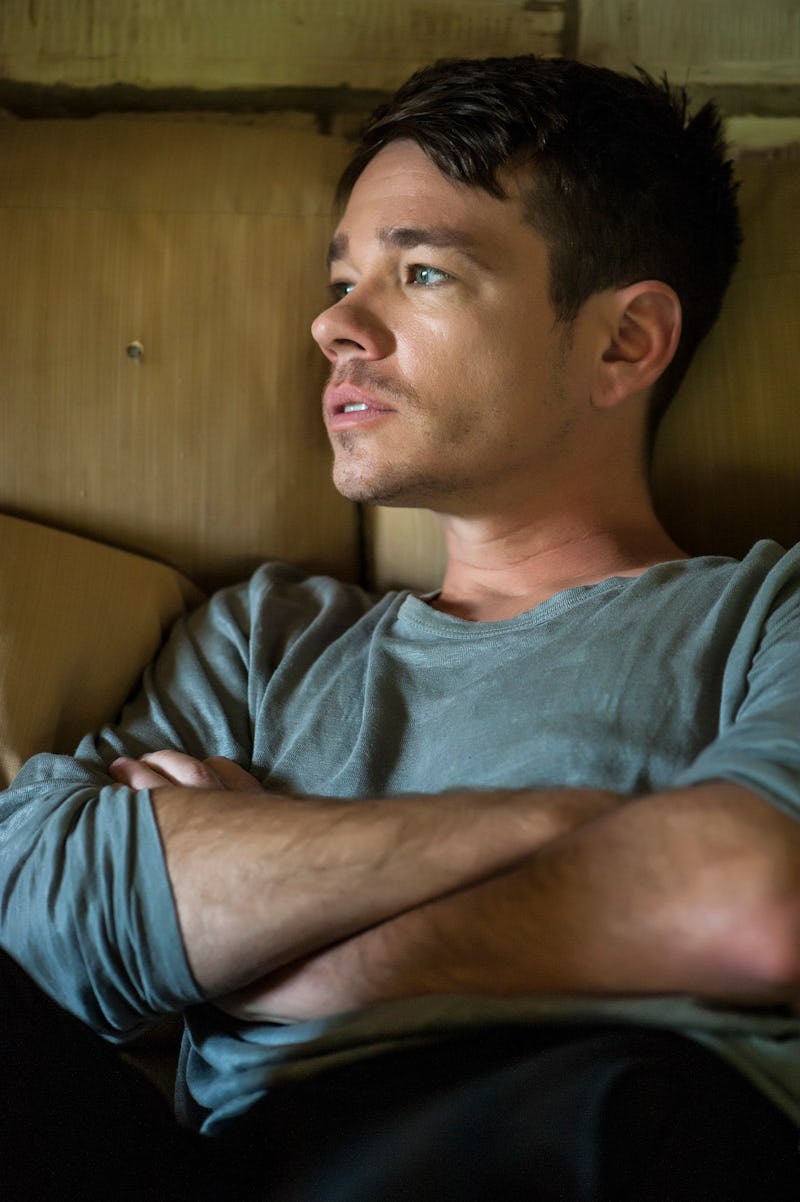 Nate Ruess has been keeping very busy. The Grammy winner and fun. frontman released his album, Grand Romantic, on June 16, and to say the solo debut is impressive would be an understatement. The 12 tracks comprising Grand Romantic succeed in showcasing Ruess inimitable vocal range — one we became privy to during Ruess' time in The Format and fun. — along with his keen prowess as a songwriter and overall musician. With heartbreak playing a prominent theme throughout the album, Ruess offers listeners an eclectic mix of new songs that touch on the grandiose feelings one experiences during the trials of love, while an underlying theme of optimism deftly threads each song together. Ruess' new turn as a solo artist has been highly anticipated, and with the release of Grand Romantic, fans can look forward to seeing the "Nothing Without Love" singer perform these addictive new tracks live. On Friday, June 26, Ruess will kick off the fourth consecutive year of Starwood Preferred Guest's Hear the Music, See the World global music series, where he will perform for one night only at Aloft Miami Doral and Element Miami Doral. Bustle caught up with Ruess on Wednesday, June 24, to discuss his upcoming performance and what else fans can expect.
"I'm looking most forward to going to Miami. I'm a huge fan of Miami," Ruess said of the SPG performance. "And I'm looking forward to playing an intimate show. Those are so nice and for the last few weeks I've been in Toronto, New York, and I'm playing L.A. tonight, and they're not even remotely as intimate. I look forward to those types of situations, especially with something like that where we're all kind of there for a reason."
Ruess went on to note that intimate settings can more easily allow artists to "get loose" and that he looked forward to a more exclusive connection with his audience. "You do get the opportunity, I would say, to let loose, just a little bit. When I get to Miami, it's just gonna be a great time." He added, with a laugh, "We're probably gonna get a little turned up, and for me it's nice to just let loose and see smiles on people's face and I'll actually be able to see the smiles on people's faces."
When I asked Ruess how performing as a solo artist has differed from his performances in a band, he gave accolades to the band members who he has been working with for a month.
"I'm lucky, I have a pretty amazing band and some of those members played live with us in fun., so we were able to just learn all the material pretty quickly," he said. "I'm truly, truly, truly amazed by how wonderful they are, not only as people, because that is a massive prerequisite as far as playing in a band with people and going on tour with people. They're amazing people, but the musicianship is just insane and they work so hard. And to think that they're working so hard for two songs that I'd written really made it easy for me to walk up there without the comfort of having what I've been used to for fifteen years before that, which was a band."
As for an upcoming tour, Ruess' schedule has been packed with promotion and performances, but it does appear that fans can likely look forward to catching a Ruess concert in the near future. "I kind of have to look at tour dates because I'm already so overwhelmed after releasing the album last week. I'm trying to not think too far in the future, but yes."
Image: Fueled By Ramen / Lindsey Byrnes