Why It's Important #SelfieWithDaughter Is Trending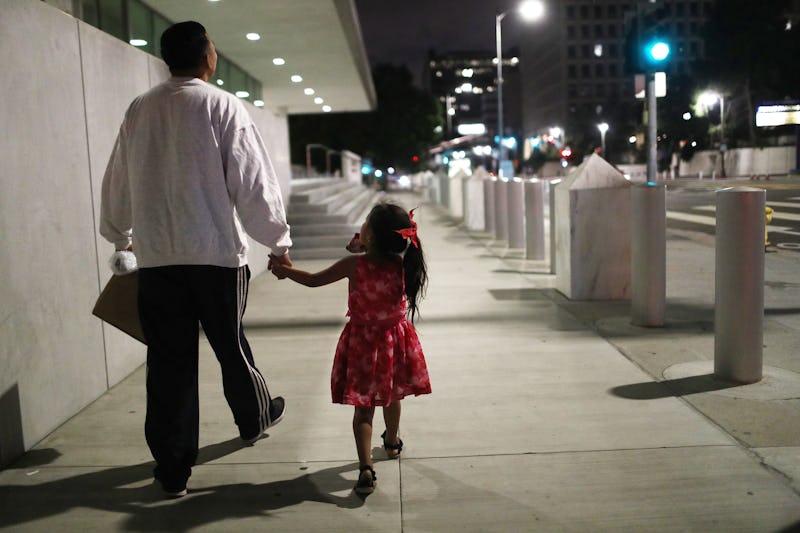 Mario Tama/Getty Images News/Getty Images
Unfortunately, gender equality has a long way to go in some parts of the world — even beginning right from conception, when girls face sex-selected abortions by parents who prefer sons. But trending Twitter campaign #SelfieWithDaughter aims to raise awareness of the issue, and to feature loving, proud Indian dads who are part of the solution. India has had a troubling "Child Sex Ratio" (CSR) since the 1960s, with only about 918 girls under six years of age existing for every 1,000 little boys. This number is pretty far from what you'd expect without interventions (close to 50/50 girls and boys), and it both reflects and exacerbates the disempowerment that Indian women and girls still face.
In a heart-warming show of support for Indian fathers happily raising their daughters, Prime Minister Narendra Modi promoted the Twitter campaign #SelfieWithDaughter during his recent Mann ki Baat address. The #SelfieWithDaughter campaign had been previously begun by Sunil Jaglan, an official in a village of Haryana (a place with a particularly bad CSR). With the boost from Prime Minister Modi, #SelfieWithDaughter took off on Twitter and even spread beyond India. #SelfieWithDaughter is a welcome reminder that your children are much more than their sex or gender, and that you can't possibly know about the kind of unique individuals they'll grow up to be unless you give them the chance.
Well done, #SelfieWithDaughter participants!
Image: Mario Tama/Getty Images