NYC Mayor Bill de Blasio and Warby Parker Team Up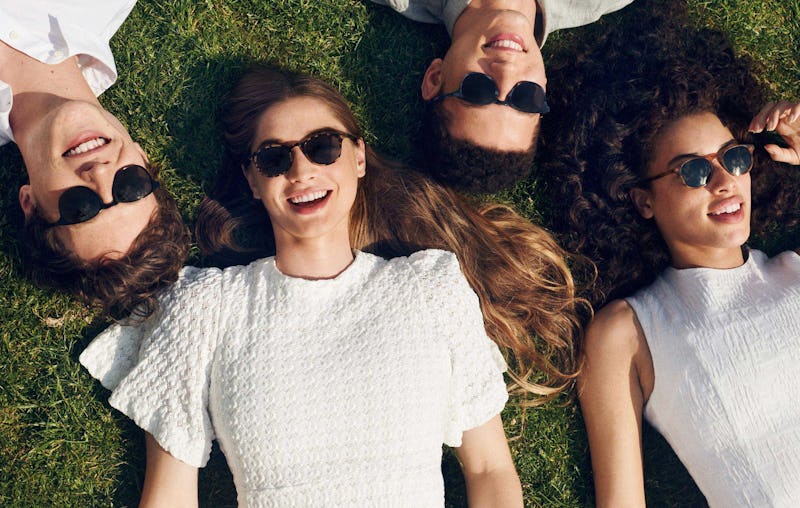 There's a reason Warby Parker has a loyal fan and customer base. Not only do they produce affordable, stylish specs and pay for the production of a pair of glasses for someone in need for every pair they sell, but they're expanding their give-back program even more. NYC Mayor Bill de Blasio and Warby Parker team up to give children in need of vision the help that they need.
130 schools will receive a new program that will donate about 20,000 pairs of eyeglasses within the next four years, along with 65,000 eye exams to children who need them, according to WWD. As it stands, about one in five children will need glasses. Hopefully, this program will be one of many to come.
Mayor de Blasio told WWD, "This is a great new partnership—one of many we are building between homegrown tech companies like Warby Parker and the city to invest in our young people and our future." According to the press release, the partnership will "strengthen New York City's Community Schools initiative, which helps students overcome barriers to learning, such as vision impairments, that prevent children from reading or seeing the blackboard."
Warby Parker's co-founder and co-CEO Dave Gilboa mentioned that "according to the Centers for Disease Control and Prevention, vision disability is the single most prevalent disabling condition among children in the United States." With this new program, the two partners are hoping to make sure that children can continue their education without struggling with their vision. As a fellow glasses wearer myself, I can't even imagine the positive change for these children. Props to you, de Blasio and Warby.
Images: Warby Parker, @billdeblasio/Twitter