'The Little Couple' Life Events TLC Needs To Show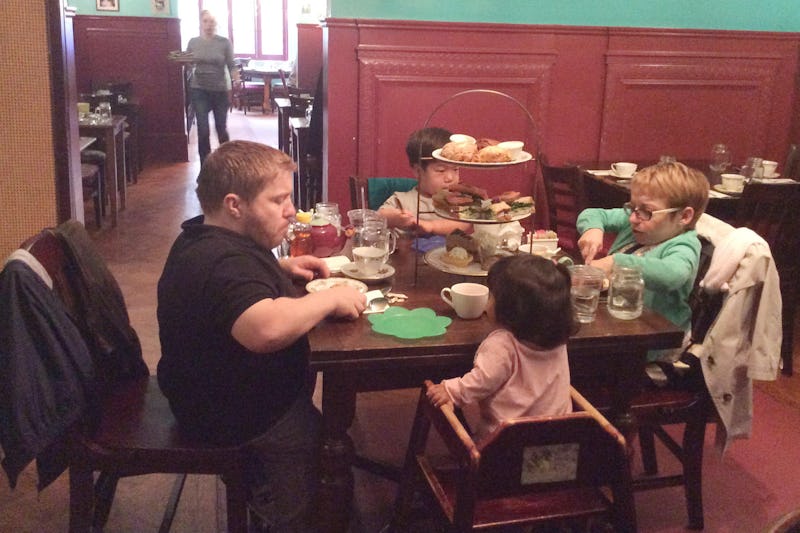 The seventh season of The Little Couple took a short hiatus in the middle for Bill Klein to go through back surgery so the family could have some time to recover. So, that might push back new episodes of The Little Couple . Most of the other seasons of The Little Couple premiered in spring with a hiatus and then a return in the fall, but this upcoming season might be a little later than expected. It premiered in the winter, then took a break and came back in May only to have its finale on June 30. So far the seventh season has only been 12 episodes long, so it's unclear if the show's return will be the other half of Season 7 in the fall, or if The Little Couple Season 8 will come in the spring instead.
But, even though audiences might have to wait awhile to see new episodes (or even get news of a premiere date), I think it will be more than worth it, because the Klein-Arnold family has had another remarkable year, even though things weren't very easy for the family through 2014 and 2015. The aforementioned back surgery was serious, but as of the finale, Bill is back on his feet and celebrating with the rest of the family in New York City, launching their new book, Life Is Short (No Pun Intended) .
But, following the book launch, this amazing family continued to have wonderful moments that I'm excited to see on TV — because they've already been happening in Dr. Jen and Bill's social media updates all year long. So, when the next season finally hits our screens, I want to get a glimpse of these moments.
1. Jen Celebrated Another Year Of Being Cancer Free
A huge milestone, and she celebrated by giving a talk at Sloan-Kettering's Survivorship Celebration.
2. Will & Zoey's First Baseball Game!
For a baseball fan like Bill, I'm sure this was a huge event — and taking two kids under six to anything is bound to be a handful.
3. Jen Gave A Presentation On "Thinking Big" To The Canadian Pediatric Society
I'm pretty sure the pun was intended. I'm equally sure that this accomplishment will play a large part in the eighth season.
4. Bill, Zoey, And Will Having A Movie Date
I bet they have some incredible snacks to go along with Kung Fu Panda 2.
5. Will Loses His First Tooth
Too. Much. Cuteness!
6. Jen's New Style
After losing her hair during cancer treatments, Jen has been proudly showing off her new, short cut on Twitter.
7. Their Book Is A Huge Success
Life Is Short is doing really well. It will surely be a big part of future episodes of The Little Couple, as Jen Arnold and Bill Klein enjoy some well-earned success. I just can't wait to see it all unfold!
Image: TLC