'The Little Couple's Jen Arnold Deserves More
For six seasons, Jennifer Arnold has let TLC share her life with the world. She and her husband, Bill Klein, star on the reality series The Little Couple, which chronicles their lives as two people who have dwarfism, but are not defined by it. Though there's always been reason to admire Jen, an accomplished neonatalogist, her story has only gotten more inspiring in the past year as she faced a rare cancer diagnosis right after adopting her second child. TV is sorely lacking realistic portrayals of working mothers, and could do better for women in general. Instead of turning to scripted dramas and comedies for role models, here's why women should be inspired by The Little Couple 's Jen Arnold.
An Equal, Realistic Marriage
When The Little Couple first started, it was just Jen, Bill, and their dogs. When Jen was offered a position as the medical director of the Simulation Center at Texas Children's Hospital, they moved from New York to Houston. Bill's business was based in New York, but together the couple decided to move for Jen's job, and Bill was able to continue working from Texas. Once there, they opened a business together, the pet supply store Rocky & Maggie's, named after their own dogs.
And in addition to major decisions like these, Jen and Bill always seem to work as a team. Whether it's household chores or decisions about starting a family, their marriage is filled with honest discussions and compromise. Thanks to Jen and Bill's admirable approach to their relationship, The Little Couple shows a real example of a healthy, loving marriage in which both partners are equal, rather than scripted TV's go-to cliche of the lazy husband and nagging wife or the complicated gender politics of some of TLC's other reality series.
The Sought-After Work/Life Balance
Jen is one of TV's rare examples of a happy, dedicated, working mother. She and Bill knew they wanted a family, but Jen's form of dwarfism, skeletal dysplasia, would make a pregnancy dangerous for her, so they turned to surrogacy. After their surrogate suffered a heartbreaking miscarriage, the couple maintained their determination to start a family and decided to adopt. Jen never let her career interfere in their goal and kept working as she and Bill began the adoption process.
They got very lucky and were able to adopt two children, who are also little people, in just a few months. First they adopted three-year-old Will from China in March 2013, and then adopted two-year-old Zoey from India the following October. Adopting two children from foreign countries so close together could be overwhelming for anyone, but Jen was ecstatic to welcome both of her children into her life.
Since bringing them both home, The Little Couple has shown how she balances her career with the needs of her family. While Jen is at work, where she provides care for premature infants, a nanny cares for Will and Zoey. When Jen and Bill get home, they take care of and play with the kids. The family eats dinner together, plays together, help the kids as they develop important language and motor skills, and much more. Recently, Jen was selected as the keynote speaker of an important conference in San Francisco for her field. She and Bill turned the trip into a family vacation, taking the kids sightseeing when Jen didn't need to work.
Rather than the commonly seen image of a harried, guilty working mother, Jen represents a common reality for many women. She loves her job and kids, is lucky enough to be able to afford a nanny for when she cannot be home, and isn't afraid to share the doubts she sometimes feels. The Little Couple makes it clear that both work and her family are important, fulfilling parts of Jen's life and like many mothers, she is trying her best to balance them.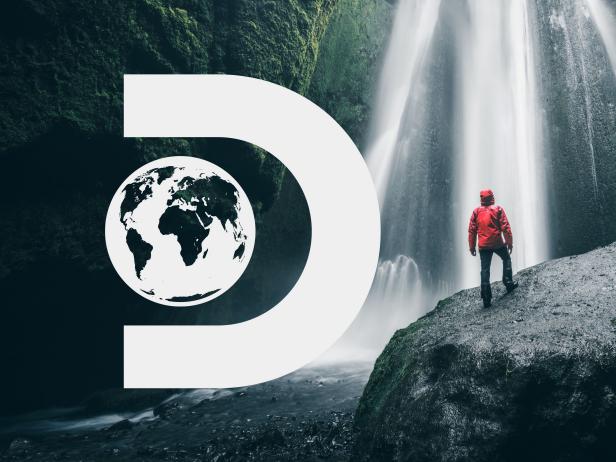 Embracing Her Kids' Cultures
Will and Zoey were both adopted from other countries, and Jen and Bill have shared their plans to help maintain their heritages as they grow up. When they went to China and India to adopt Will and Zoey, respectively, they purchased local, traditional outfits and made an effort to learn more about the culture. Even though their kids will grow up in the United States, Jen and Bill are respecting where they come from by celebrating their ethnic heritages, giving them a well-rounded upbringing.
Tremendous Courage
While Jen and Bill were in India finalizing Zoey's adoption, Jen began to get very sick and had to return home for care. She was then diagnosed with a form of uterine cancer and had to begin chemotherapy. As she and Bill helped Zoey get adjusted to her new home and continued to raise Will, Jen was facing a terrifying time, yet somehow she managed to keep a positive outlook. With Bill's support, Jen finished her treatment and is officially in remission.
And true to the woman we've been watching on TV for five years, she got right back into work. Of course she'd maintained her role as a mother throughout her treatment, but just few days after being declared cancer-free Jen went to that medical conference and delivered the keynote address, and has since returned to her job.
By showing her battle with cancer, Jen has not only put her own courage on display, but potentially helped other women who have faced similar struggles. Jen said she chose to put this particular part of her life on The Little Couple in the hopes that it would raise awareness for those battling cancer and help them, somehow.
Anyone who can go through as much as Jen has and come out smiling deserves a lot of credit. It turns out, while women have been seeking positive role models and realistic representations on TV, someone has been there all along. Amidst TLC's many shows about all kinds of unique families, Jen Arnold stands out as someone worth looking up to.