9 Essential Items For Summer Job Interviews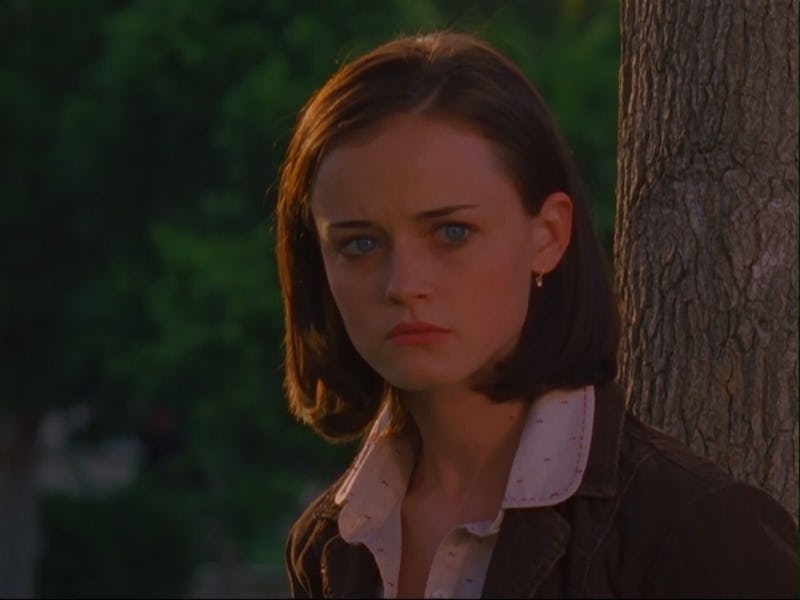 OK, congrats to you if you have a job interview coming up this season, because I know how exciting that can be. The question you probably have, however, is what can you wear to a summer job interview? Let's be honest, those wool, linen pants that you wear in the fall and winter will not cut it in the hotter months (unless you want to sweat to death). Plus, they've been overdone enough for one lifetime.
Whether you are up for an interview at an advertising firm or an internship at a glossy magazine, what you wear to the first meeting with your potential future boss is extremely importantly. You must choose an interview look that is great for the company's culture, but true to your personal style. Oftentimes, the key is to try to be a little more conservative when putting together an outfit than usual.
Trying to find chic interview attire can be difficult for most humans in their twenties. You want to look mature and be taken seriously, while still embodying major elements of your personality. If you're like me, you are not a fan of matching co-ord sets, which are basically a Millennial's spin-off on the traditional corporate America woman's look. But fear not — there are more options than you might think.
Here are just nine clothing items that you can mix and match together for the perfect interview look. These pieces will definitely help you leave a good mark at the company.
1. Black Dress
Halogen Shadow Stripe Fit and Flare Dress, $69, Nordstrom
Everyone knows that a little black dress is essential in every woman's closet. However, this dress is a modest twist to the popular fashion item, which makes it interview appropriate. Plus, black goes with anything so you can add a pop of color to your look if you're interviewing at a creative company.
2. Cute Flats
Aeaniel Wrap Around Pointed Flats, $50, Aldo Shoes
If you are like me, you try to avoid heels as much as possible. These adorable flats from ALDO are a great alternative to heels and your feet will certainly thank you. Also, you don't have to wear socks, so your feet will stand less chance of sweating.
3. White Culottes
Vera Moda High Waisted Culotte Pants, $69, ASOS
We all know how trendy culotte pants are right now, and almost every fashion publication is showcasing how to style them. Sadly, you cannot match these fabulous pants with the cute bralette like the model above if you want to be interview-appropriate. But you can pair them with a nice chiffon or linen top to dress them up even more. Plus, these pants are so breezy that you won't be breaking a sweat in them.
4. Suede Pumps
Pointed Faux Suede Pumps in Taupe, $20, Forever 21
Black, leather pointed-toe pumps are the traditional interview shoe for most women. Let's switch it up by wearing faux suede pumps in a light brown shade. Nude is more seasonal-appropriate for the summer than black. Plus, suede is known to decrease the amount of sweat your feet produce. Let's keep our feet dry in style this summer ladies.
5. Floral Top
ASOS Curve Salon Dip Back Top, $73, ASOS
This print is a bit bold for someone who is going to a standard business interview. However, this top would be perfect for a more creative or liberal position at a lifestyle magazine or start-up. The floral print is breathtaking without being too over the top, and the short sleeves are a perfect alternative to the typical long sleeved tops of the colder months. Your interviewer will certainly remember you when you wear this.
6. Wide Leg Pants
Paper Dolls Plus Wide Leg Pants With Contrast Waistband, $34, ASOS
OK, I try my best to avoid pants in the summer. But if I am caught wearing pants to an interview, they have to be wide leg pants. These bottoms are as breezy and fashionable as culottes. I am loving the contrast waistband, too, because it adds a little more flare to your look. Plus, these pants can be paired with almost any top and shoe combination.
7. A-Line Dress
Nine West Plus Size A-Line Pocket Dress, $55, Macys
Play with color a little by rocking this beautiful coral dress to your next interview. It shows that you are more of a risk taker in terms of style, since you are not wearing black. Plus, this color is so much fun for the warmer season.
8. Sleeveless Chiffon Top
Pleated Chiffon Blouse, $20, Forever 21
Sleeveless chiffon tops are the best tops to wear to a job interview in the summer. The lightweight material is great for the scorching temperatures while still being considered business-casual. These kinds of blouses come in a variety of colors, which means you can play around with the look. Go grab some chiffon blouses ladies!
9. Gold Watch
Seaport Grand, $225, Kate Spade
A watch is essential for every job interview, since it shows you care about being punctual more than an iPhone might. My personal favorite kind of watch to wear is a gold one, due to how beautiful the hue looks in the sunlight. Since it is summer, the sun will be beaming brighter than ever, so why not have your wrist glistening to give you a boost of confidence while heading to your next interview? You got this ladies!
Images: The WB; Courtesy Brands