Rashida Jones Loves Thanksgiving Food. A Lot.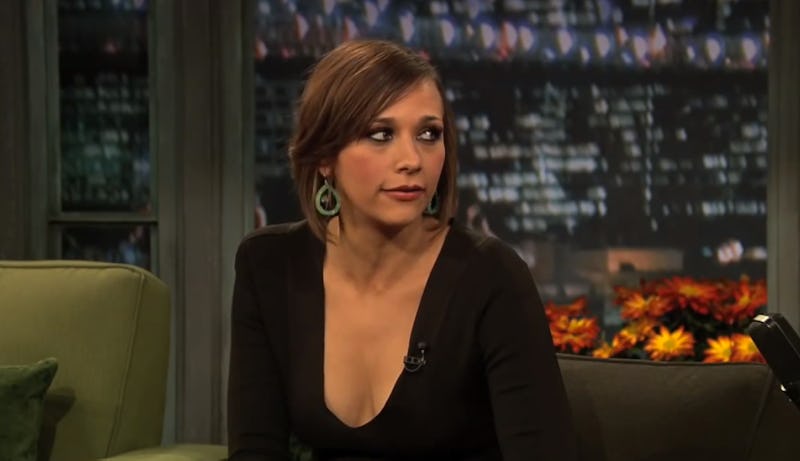 Hey guys, I don't know if you've heard, but Rashida Jones loves Thanksgiving food. Like, a lot. She really, really loves Thanksgiving food. So much so, that during an appearance on Late Night With Jimmy Fallon , Rashida Jones couldn't help but sing a seductive, steamy song about how much she loves it, especially the turkey stuffing. Don't lie — if you were appearing on Late Night and had the opportunity to sing a Barry White-esque song about your love of food while The Roots played music for you in the background, you'd take it.
The appearance starts out pretty normal: Jones discusses her love of Thanksgiving food with host Fallon, before asking if it would be possible for her to sing about it instead. Fallon obliges, hands her a microphone, then Jones begins belting an intimate ballad about how much she loves stuffing, and how she can't wait to eat it on Thanksgiving — "seconds, thirds, and fourths 'till the break of dawn" — and the morning after, when they'll "do it all over again." It's such a sexy performance, I'm not even sure whether or not I should tag this NSFW.
You can check out the clip below. Hey, it's better than looking at other Rashida Jones news right now, which is mostly about her imminent departure from Parks and Recreation — that stuff'll just bum you out.