5 Steps To Make Your Hair Look Full And Thick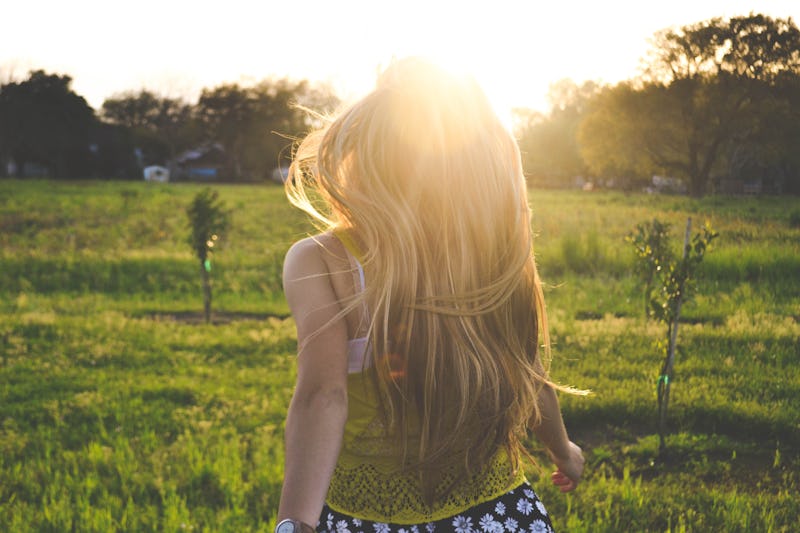 Big sexy hair is always in style. They best part of the full, voluminous hair look is that it's super simple to pull off and even if your hair is on the thin side, figuring out how to get thicker hair isn't that hard. In just a few steps you can achieve full, luscious locks without a lot of effort. What's not to love? Whether you are running out the door or taking your time before a big night out, this type of hair is perfect for all occasions. You don't even need hair extensions to fake a fuller look. All you need is a few handy beauty tools and little bit of heat to create thicker looking locks. With a little lift and a little tease, you can get your hair to reach heights that you have never dreamed of.
From Victoria's Secret models to Dolly Parton, there are a lot of big hair icons to look up too. Women from all walks of life know the value of big hair. Nothing makes you feel more confident than rocking a perfect 'do, and big hair is perfect for making you feel like the hottest chick around. Wondering what it takes to get voluminous, thicker-looking hair? Here are a few steps that will make your hair look absolutely fabulous.
1. Pick the right hairbrush
When it comes to big hair, it's all about choosing the right tools. Look for the words "ceramic," "ventilated," and "heat resistant" when looking for a hairbrush. These words mean that the tool is good for withstanding the heat from any blow dryer. Your hairbrush and blow dryer will go hand-in-hand for this tutorial, so it's important that they are compatible. For sky high volume, choose a round brush over a paddle brush. The round brush will allow for crazy amounts of volume and bounce.
2. Apply mousse from root to tip
A volumizing mousse is absolutely crucial for getting a perfectly full mane. Apply your mousse of choice from root to tip, and comb through with a hairbrush. In order to avoid a crunchy texture, warm up the mousse in your hands before apply. This makes the product go through your hair like a dream.
3. Blow dry
Flip your head over, and get ready to dry your roots. This is one of my favorite tricks when drying my hair. This method gives so much lift! Finish off the hair by drying with a round brush. Pull the hair upwards and outwards in order to achieve maximum volume.
4. Use hot rollers
While your hair is still hot, apply a few hot rollers to the crown (aka the top part) of your hair. The heat from the blow dryer will allow the hot curlers to create volume and a bit of wave to your hair. Secure the rollers with bobby pins, and let cool.
5. Teasing/hairspray
After you release the hot rollers, smooth the hair around your crown. Now, this step is optional, but as a southern woman I have to tell you about teasing your hair. Known as backcombing to some, this step is vital for major lift. Just take any comb, and brush downwards towards your scalp. Finish off with some hairspray. Now, don't you look fabulous.
Images: paolafedele_mua, klynne_love, loudlooks/Instagram; Giphy (3); Pexels