The 'Veronica Mars' Cast Reunited For A Good Cause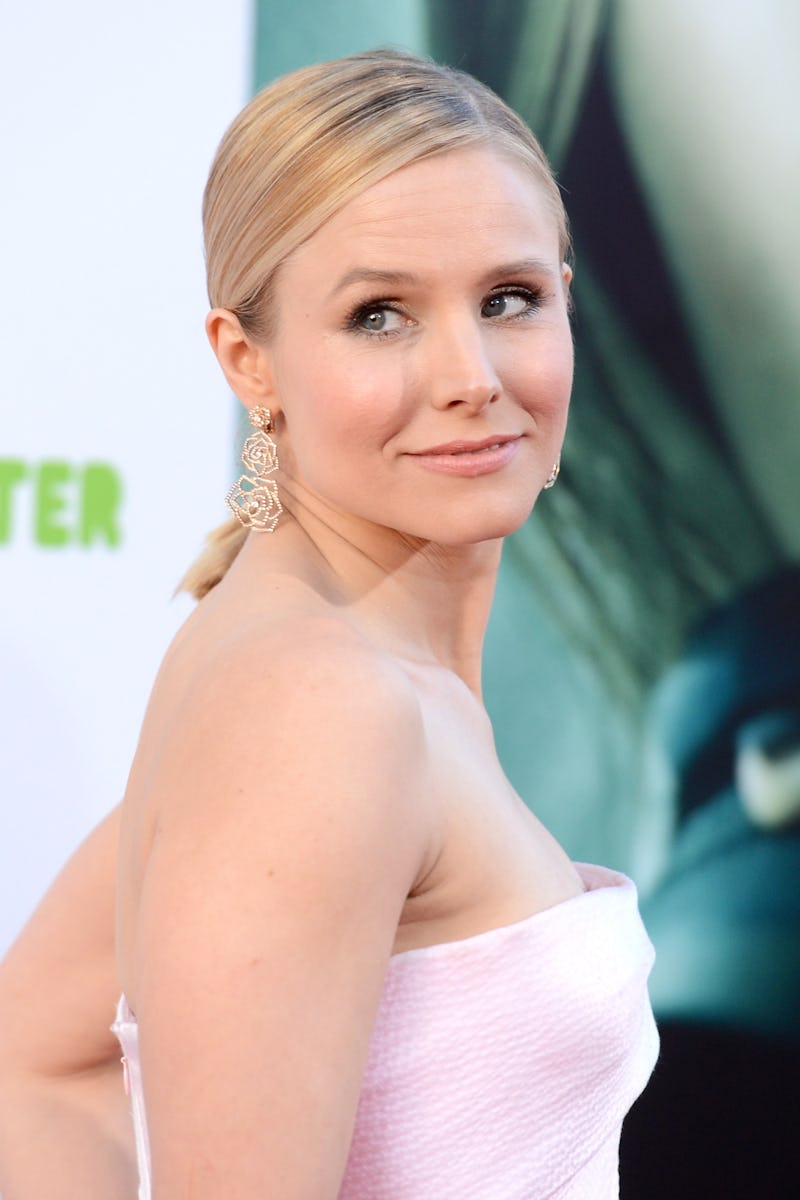 Jason Merritt/TERM/Getty Images Entertainment/Getty Images
Look, I know that Veronica Mars has been off the air for about eight years now, but it doesn't mean that I'm any closer to accepting that and being okay with it. When you love a show, you never want to say goodbye, even when you know in the bottom of your heart that it's the right thing to do. And yeah, I know we at least got the movie in 2014, but it's just not enough. That's why news that the Veronica Mars cast had reunited in Los Angeles last weekend for the Reading Rainbow Live event completely melted my heart. Kristen Bell, Percy Daggs, Jason Dohring, and Enrico Colantoni not only together again, but reading aloud from beloved children's books? Be still my heart!
If you're wondering what Veronica Mars has to do with Reading Rainbow, it's pretty simple. When LeVar Burton launched a Kickstarter campaign early last year to bring back one of the best educational kids shows ever, donors who pledged at least $750 were invited to a special live reading featuring the cast — in other words, it was a bonus thank you for their generosity. The 122 attendees, most of them children, got to hear the cast read from books like The Rhino Who Swallowed A Storm and Memoirs of a Hamster at the special event, and I'm basically super jealous I wasn't there.
It's unclear how the Veronica Mars cast became involved with the Reading Rainbow effort, but it's pretty amazing that they did. While Burton was initially aiming to raise $1 million — quite an impressive amount by all accounts — the campaign to date has brought in a whopping $5.4 million in donations, an effort that's heartwarming and will hopefully lead to the program's return. As someone who grew up watching Burton on Reading Rainbow and attributes a large part of my love for literature to the show, I think today's kids need something as passionate and intelligent as the series is back on TV today.
Given that Veronica Mars still has as big of a cult following as it did when it was on the air, if not more, it's amazing that those who supported Burton's efforts to bring back Reading Rainbow also got a double whammy surprise of seeing the cast of one of the best shows ever reunite before their eyes. And while not everyone finds a $750 donation doable (only 33 contributors were able to make that commitment), it was still a pretty awesome perk for those who did.
Please reunite all the time, Veronica Mars cast. I need it in my life.