One-Size-Fits-Most Diaphragm Is Coming To The U.S.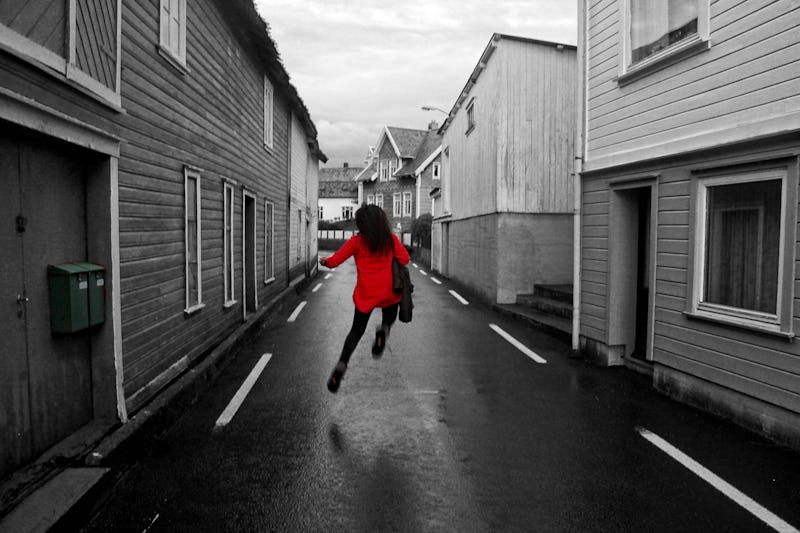 Last summer, after a long conversation, my boyfriend and I decided to stop using condoms and start using a diaphragm as our main form of birth control. I'd used it as a teenager and knew the process: go to the gyno, get fitted, get the prescription, and pick up the device at the local pharmacy. Wham, bam, thank you ma'am – no more condoms for us! This time, however, things went a little differently. After the not entirely pleasant experience of getting fitted, my old school gynecologist with her grey hair plaited into a waist-long braid told me that it was unlikely that the pharmacy would have my size, as diaphragms were no longer being made in the States and most places had run out of the common sizes.
I freaked out, crying on the phone to my mom about what was, truly, my first experience of having my reproductive health choices restricted. I was born post-Roe v. Wade and grew up in a super sex-positive, progressive household. Birth control was never hard for me to get my hands on and I'd sampled quite a few of the options over the years, so the idea that I'd finally found one that I knew would work but I couldn't get my hands on it infuriated me.
But that was last summer. This summer, young women who are looking to move away from hormonal birth control will once again have the option of trying out a diaphragm, as the single-size Caya® diaphragm is finally going to be introduced to the U.S. market. It's the first new diaphragm design to be released in 50 years – and it's definitely something to be excited about.
According to a press release from CONRAD, one of the partners that helped bring the Caya® to the American market (the others were PATH, KESSEL, USAID, and HPSRx Enterprises, Inc.), the new diaphragm has some vast improvements over the old school ones, which haven't really changed much since your grandma was using one, pre-Pill. The researchers worked directly with women, their partners, and healthcare providers to figure out exactly wasn't working with the traditional diaphragm and the Caya® is their answer.
First of all, unlike the traditional one, the Caya® is one-size-fits-most, which takes out the need for that fitting. (And, trust me: those are not fun. There's just no way to make shoving different silicone circles up your un-aroused vagina a pleasant experience, no matter how gentle your doctor is.) Women still need to go to their healthcare providers for a prescription and instructions on how to properly use the contraceptive, but the whole process will be much smoother and more painless than it has been in the past. The reason you can't just buy them over the counter and healthcare providers are still involved in the process is because of effectiveness – studies showed that 76 percent of women were able to insert and correctly position the Caya® without instruction, but that number rose to 94 percent when they were instructed by a professional.
The other awesome new feature of the Caya® is that it has a "removal dome," which is basically a fingertip-shaped dip in the front, making it easier to hook it and pull it out than a traditional diaphragm. I can say from personal experience that this is a game changer, especially for women who have higher cervixes. Getting that bugger out without it can be… difficult, to say the least.
The Caya® was first released in 2010 and has been available to women in Europe, Canada, Malaysia, and Australia since then. American women are the latest to join the group and the timing couldn't be better. More and more of us are turning away from hormonal birth control and searching for new options for our reproductive health. If you're interested in checking it out, make an appointment at your local Planned Parenthood (they have a sliding fee scale, if you don't have insurance) and ask them about Caya®.
Images: Giphy (2); Jarle Refsnes/Flickr