Here's How The 'Big Brother 17' Twin Twist Works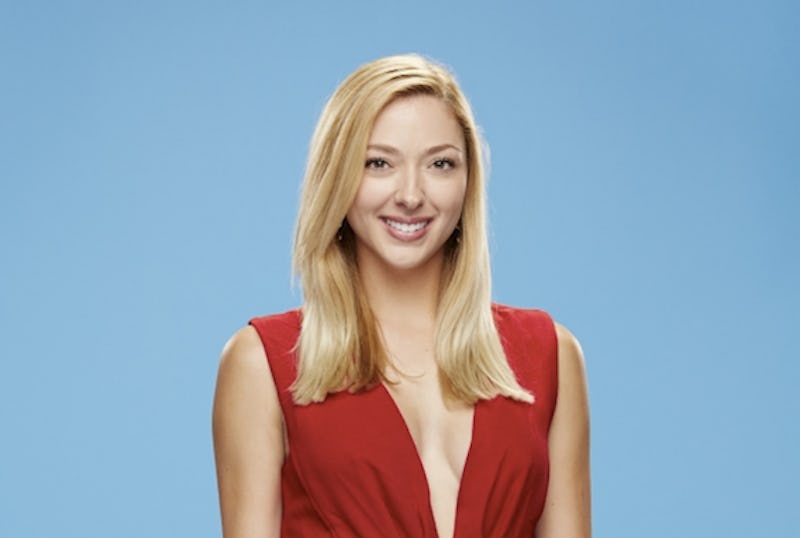 The time has finally come for America to be let in on the Big Brother 17 Twin Twist. On Thursday's live eviction show, Julie Chen announced that Liz and Julia were the twins that would be trying to trick the houseguests for the first five weeks of the show. The two have already been playing the game together, so the twist is in full effect, but there were still some questions that were left unanswered going into the live show. Fortunately, we are led down this twist-y road with none other than Julie Chen at the helm, so she quickly told us how this entire twist would work.
This isn't the first time two twins have played the game together. On Season 5 of Big Brother, Adria and Natalie Montgomery were apart of Project DNA and played the game as one person (Adria). Fans wondered if this year's twist would work similarly to Season 5, since Julie gave us little information on the premiere episode (only explaining that if they went five weeks undetected, they'd both enter the game).
So how does the Big Brother 17 Twin Twist work? Here are the rules:
The two will switch throughout the week.
They'll have 10 to 15 minutes to fill each other in before the new twin enters the game.
They'll change clothes in the Diary Room while filling each other in.
If "Liz" stays in the game until Week 5, both sisters will enter the game.
The two get one vote for both of them, and then switch live.
It might be tough, but I believe that Julia and Liz can handle this twist. Here's to a house full of aloof houseguests!
For more on all the houseguests' shenanigans, aloof or not, check out Bustle's very own Big Brother podcast, The Diary Room. Listen to the latest episode below, and be sure to check out future episodes on Bustle's SoundCloud page.
Want even more Big Brother? Bustle's App has you covered. It's THE go-to place for any BB fan looking for round-the-clock Season 17 updates. BUT FIRST, you need to download the app from iTunes.
Images: Sonja Flemming/CBS