How awesome is it to work with Jennifer Lawrence? Well obviously, I don't know for sure, but if the many interviews, videos and photos involving J-Law and her fellow cast members are any indication, she's a treat and a half on set and off. In fact, it seems Jennifer Lawrence gets along with her castmates more than most other celebrities in Hollywood, and that's a huge accomplishment that is just as important as the many awards statues that take up her mantle.
Although she's demonstrated her likability with all her films, the most obvious adorable interactions between Lawrence and her co-stars have definitely taken place during the many press tours and junkets for The Hunger Games movies. Her friendship with Josh Hutcherson in particular is ridiculously cute, to the point where many have wondered if the two were dating, and many have hoped they could just be together. While I'm not in that camp, I appreciate the camaraderie Lawrence shares with all of her castmates for all of her films. It's nice to see that someone so young and yet so accomplished in her field can still be seemingly friendly, humble and a joy to work with on set and hang out with off set. Need detailed proof of how easily J-Law gets along with her Hollywood friends? I've got that in spades.
1. The Times She & Josh Hutcherson Knew Each Other So Well
I love them so hard.
2. These Photos Of Her With Her Hunger Games Cronies
They're all too adorable for words.
3. When She Dated Co-Star Nicholas Hoult
They must have gotten along if they got together, right? Plus it seems like they're still on good terms considering they posed for a picture with Bryan Singer on the X-Men director's Instagram! (P.S. I am still holding out hope that they end up together.)
4. When She & Bradley Cooper Were Perfect Work Spouses
From how they make jokes about the rumors that they are dating to how Lawrence thanked Cooper in the Golden Globes acceptance speech for Silver Linings Playbook, many occasions have proved that Lawrence and Cooper make the best work spouses.
5. This Entire Moviefone Unscripted Interview For The Hunger Games: Catching Fire
It's already a classic.
6. When Donald Sutherland Gushed About Her
President Coin himself literally could not say one bad word about J-Law. Here's what Sutherland said about Lawrence to E! Online at The Hunger Games: Mockingjay, Part 1 premiere:
"When I worked with her, I realized the child was a genius. She's the right person at the right time in the sense of Joan of Arc or Jesus Christ, any genius, in that sense... She has the ability as an actor to tell the truth out of the material and that truth is immediately recognizable with everybody because it hits you in your heart, your solar plexus and your mind," the legendary actor continued. "And she has the genius of person to be not affected by all of this. She's just a real girl."
Praise doesn't get much higher than that.
7. And Julianne Moore Followed Suit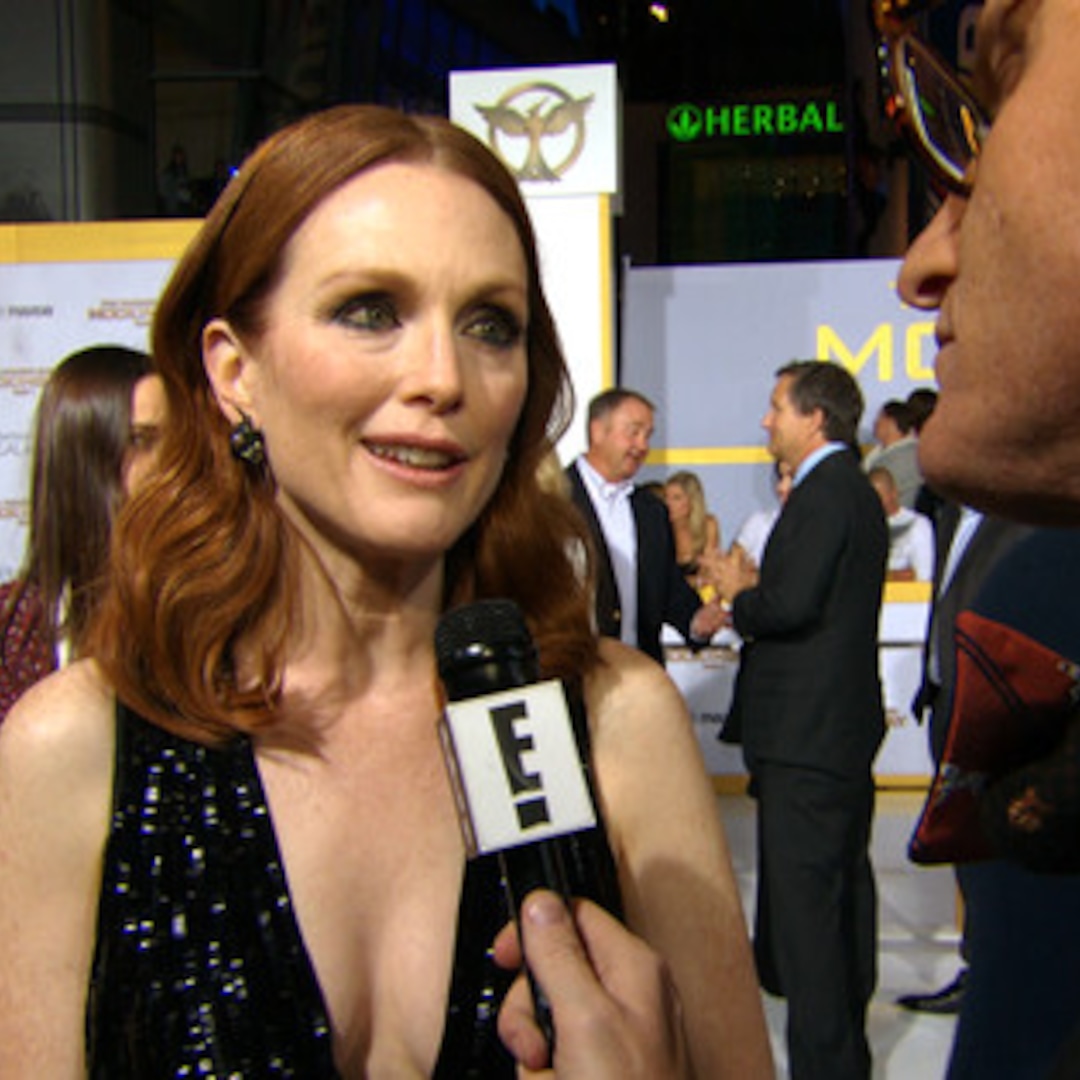 At the same event, the other President in Panem also praised Lawrence not just for her acting ability, but for her spirit as a person.
8. Even Her Onscreen Sister Couldn't Help But Say Nice Things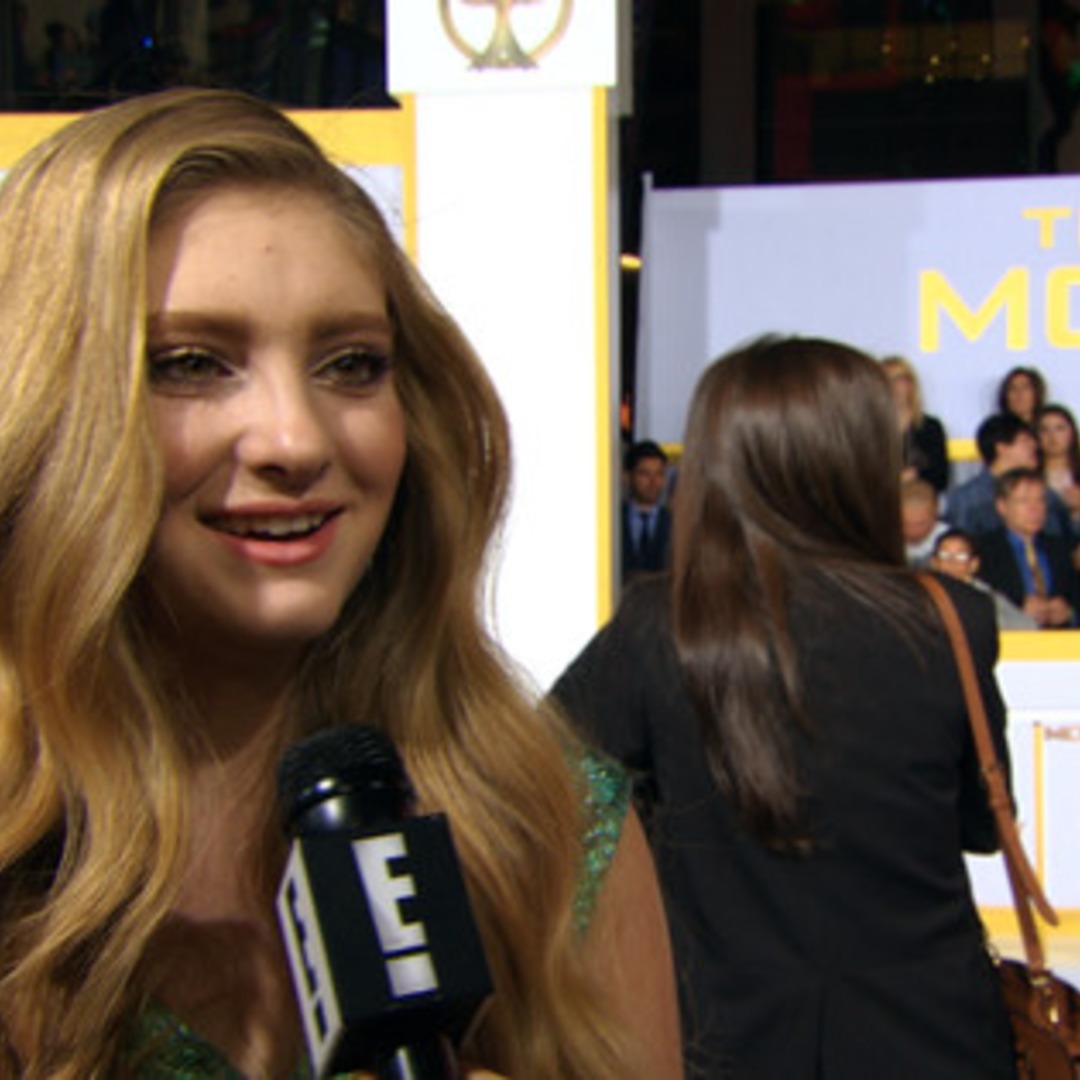 Willow Shields also talked about wonderfulness that is Jennifer Lawrence.
9. James McAvoy Had The Best Comment About J-Law
How perfect is this? McAvoy said this to Details, apparently as a joke (though he was probably serious, too) "She's a demon, period... She can throw a punch, she's got a good shot, she can drink. She's proper. I like that girl."
And here's the best part: these are just snippets of many, many great things Lawrence's co-stars have said about her over the years. Despite how big of a star she's becoming, Lawrence seems to keep herself grounded as a good person. Let's hope she stays that way throughout her sure-to-be amazing career.
Images: Getty Images (6); Giphy