Nick Viall's Instagram Life Is Just Like Yours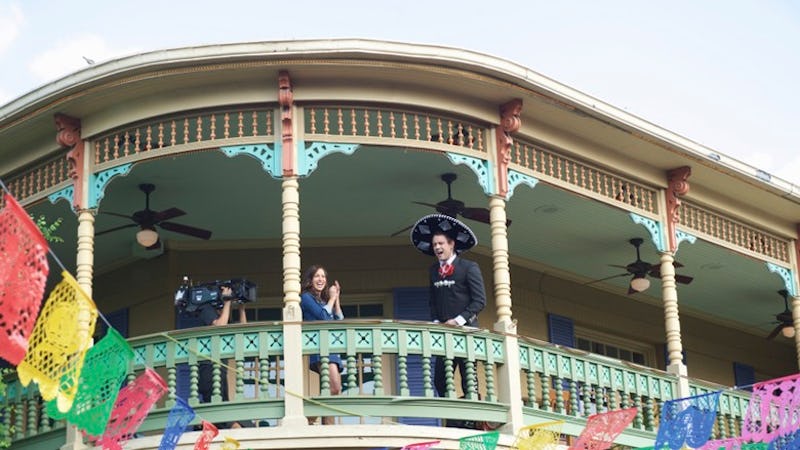 Whether you liked him on Andi's season or not, Nick Viall is here to stay on Kaitlyn's season of The Bachelorette and we just need to face the facts. Nick and Kaitlyn have a pretty great connection on the show, better than it seems she has with other contestants, but whether that means anything for their future relationship on the show is still to be determined. Personally, I think Nick could be a shoe-in while the other men watch idly by as him and Kaitlyn grow stronger and stronger together. But as they say, "pics or it didn't happen," so I wondered: has Nick given anything away on social media that could allude to him and Kaitlyn being together?
ABC and The Bachelorette are pretty good at keeping secrets, so Nick hasn't posted anything that would give certain expectations of the remainder of the season away. (Much unlike the Snapchat that Kaitlyn posted a few weeks back with her and Shawn.) So because Nick's Instagram is pretty clean of any evidence of him and Kaitlyn being together now, we might as well look at his Instagram and see what it reveals about him as a person. Good news is I'm pretty great at dissecting what Instagram post mean in the ~grand scheme of things~ so here are 11 things that Nick's Instagram can teach us about Real Life Nick Viall and how that will relate to his possible relationship with Kaitlyn in the future:
1. He's Great With Kids (And Ready For That Rose)
If you want to see a million photos of Nick with children, his Instagram will satisfy need that quickly.
2. He's Ready To Talk About Sex
Nick, like Salt-N-Pepa, is ready to talk about sex. I commend his transparent response to Bachelor Nation after he and Kaitlyn had sex on one of their one-on-one dates.
3. He Has A Sense Of Humor
Nick's sense of humor on the show is... not very apparent (probably because he's fielding Shawn B.'s dagger eyes). But Kaitlyn is someone who clearly cares a lot about a sense of humor in a partner, so hopefully Real Life Nick has one.
4. He's Kind Of Basic
Aren't we all a little bit basic, though. Also, if you went to a rooftop pool and didn't Instagram it, did it really happen?
5. He's Still A Kid At Heart
This is definitely something Kaitlyn would love in a partner, someone who can be have fun and be young again.
6. He's Still Friends With His Ex (And Posts Photos Of Her)
Although some of the anti-Nick protestors might scream "RED FLAG" at this photo, Nick's relationship with exes could actually speak more positively than negatively about him. If you're able to establish a relationship outside of a sexual one with someone, doesn't that err on the side of mature?
7. He's Experiments With Food, But Isn't A Great Photographer
The photo itself isn't stellar (I also wouldn't try this in a million years), but kudos for being adventurous Nick.
8. He Was A Would Have Probably Stole Your Heart In Elementary School
Nick "Steal 'Yo Girl" Viall is what I'm sure he went by.
9. He's Willing To Try New Looks
Take your pick, facial hair fans. Nick's willing to test the waters with some throwback mustache styles.
10. Sharlene Will Sit On A Bench With Him
If you're not following Sharlene's post-Juan Pablo life on social media, you're really missing out. This chick rocks. So I know if she will sit on a bench with Nick (perhaps they're even friends), then I'd say Nick is an alright guy.
11. At The End Of The Day, He Just Wants A Hug
Something tells me there are a few people that would be happy to fulfill that request.
For more videos, subscribe to Bustle on YouTube. And, want more Bachelorette? Bustle's app provides 24/7 coverage on ALL of the rose-colored ABC franchises. So download the app from iTunes for more articles, GIFs, and memes about this season and beyond. You'll enjoy it for all the right reasons.
Images: Felicia Graham/ABC