Is 'The Bachelorette' Snapchat Really A Spoiler?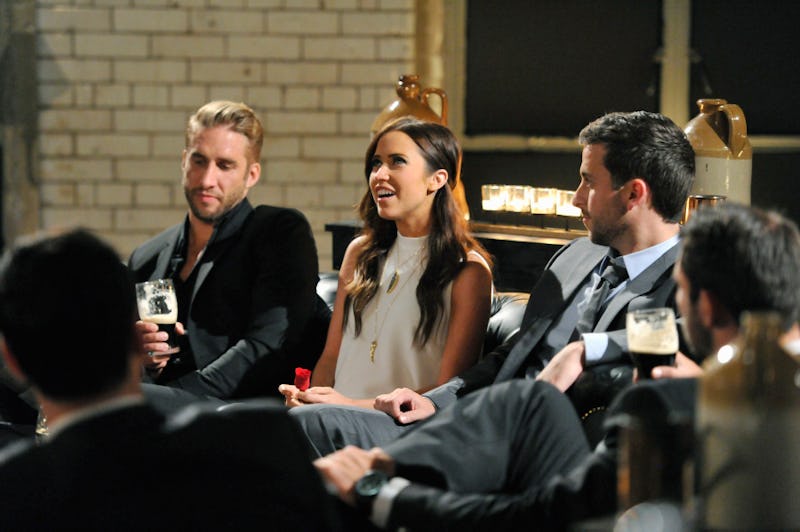 OK, let's get into this. There is A TON of talk about this video snapchat story that Kaitlyn Bristowe, this season's Bachelorette, posted on June 13. Have you seen it? Apparently, in the middle of her 30th birthday celebration, during a weekend where the Bachelorette was posting pictures mostly of her and her former Bachelor contestants celebrating in style, the star also posted a short video of herself... in bed with Bachelorette contestant Shawn B. (see video below). And then she broke the internet. Well, at least the part of the internet that cares about Bachelors and Bachelorettes.
Of course fans everywhere saved the images with their trigger-happy screenshot fingers and posted them all over social media. Whoopsy! But let's think about this for a minute: Does the video necessarily mean that Shawn B. wins the season and that he and Kaitlyn end up together? It's undeniable that Shawn and Kaitlyn have shared a connection from the start of this season of The Bachelorette. She did give him her first ever first impression rose, and there's no question that Shawn B. has been a favorite to win ever since. But, in recent episodes, their connection has wavered as Shawn has struggled to "play the game" (i.e. being cool with the woman he loves macking it with a bunch of other dudes).
And who can blame him! His ever-increasing feelings for Kaitlyn have led to some pretty awkward moments where the twenty-eight year old contestant has turned to the Bachelorette for a ton of reassurance. Would Kaitlyn really go for a guy who seems so unsure of their connection? She seems pretty into honesty above all else in a relationship, so Shawn B. to constantly questioning her may not be the most solid of starts for the couple. Plus, based on the teasers for next week's episode, it looks like a major confrontation is about to go down, and that might just be the thing that does the Ryan Gosling lookalike in for the season.
Neither Kaitlyn nor Shawn B. have commented on the Snap video since it was posted, but that's not exactly surprising: Both stars are sworn to secrecy about the outcome of the season by their contracts.
And though Kaitlyn later took the video down, it's a little too late for fans who are taking the video as proof that Kaitlyn picks Shawn B. at the end of this season.
But is the video necessarily a final rose spoiler? Check out the video above to see the Snapchat and to hear why Entertainment Editor Kelsea Stahler isn't jumping to any conclusions just yet.
Image: Rick RowellABC; Giphy