7 Ways Flirtmoji Will Up Your Summer Sexting Game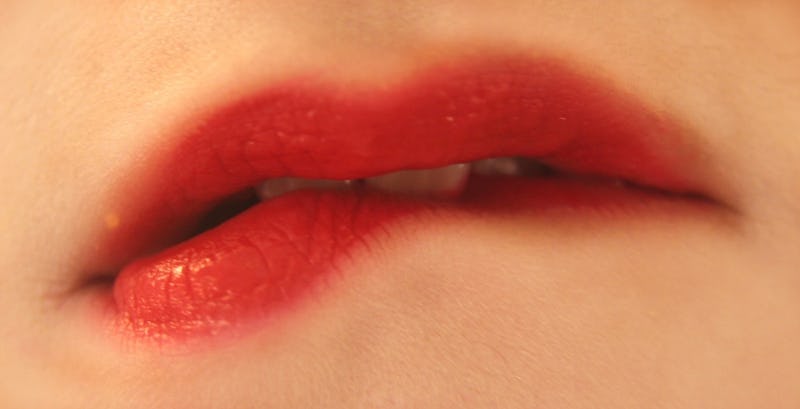 Summer time is absolutely the sexiest time of year — and I'll fight anyone who says otherwise. We walk around in less and less clothing, drink fruity cocktails and tall, cold draft beers that lower our inhibitions, rock bikinis, and, obviously, skinny dip in the moonlight. Summer time is sexy time, that's for sure, and the newest emoji packet from Flirtmoji means that summer time is also sexting time. Have you heard of Flirtmoji? They're the awesome, sex-positive, body-positive emoji designers that decided a couple of years ago that we really should just let that eggplant be an eggplant. Their solution is a series of sexually explicit emojis (totally NSFW, as it should be) that take your sexting game to the next level. Since I first wrote about them in November 2014, Flirtmoji has continued to push out everything from holiday to St. Patrick's Day to Easter Flirtmojis.
Their latest is the "Hot, Wet Summer" pack, which takes all of your favorite parts of summer (read: sweaty sex and very little clothing) and translates them into emoji form. We've got popsicles, tan lines, beach orgies, and some very suggestive tropical fruits. No eggplants here, kids, but you will find a booby sundae.
"Our new 'Hot, Wet Summer' pack could be described as classic California summer on psychedelics and aphrodisiacs — the two-scoop boob ice cream sundae is a great example," co-founder Katy McCarthy told Bustle. "By riffing on our favorite things about summer, we created a humorous and subversive set of Flirtmoji that is playful, but also deviant. Same as all Flirtmoji packs, 'Hot, Wet Summer' incorporates a balanced variety of skin tones, body types, and genders. Summer is for everyone!"
Oh my, but isn't it just? I asked Katy for some advice on how to best use these new Flirtmojis and she responded with some amazing combos that just might change how I look at octopi forever. Enjoy.
1. I desire to fondle your balls with all my appendages.
2. My phone line is open 24/7 if you need some sunscreen on your hot bod.
3. I want to consume your beautiful, sunburnt body like a popsicle.
4. It's a great day for beach play...
5. I want to devour your ripe papaya and suckle your creamy breasts.
6. Mer girl loves her shark man!
7. Your hot body requires some mouth to mouth action.