Are Kailyn & Javi From 'Teen Mom 2' Still Married?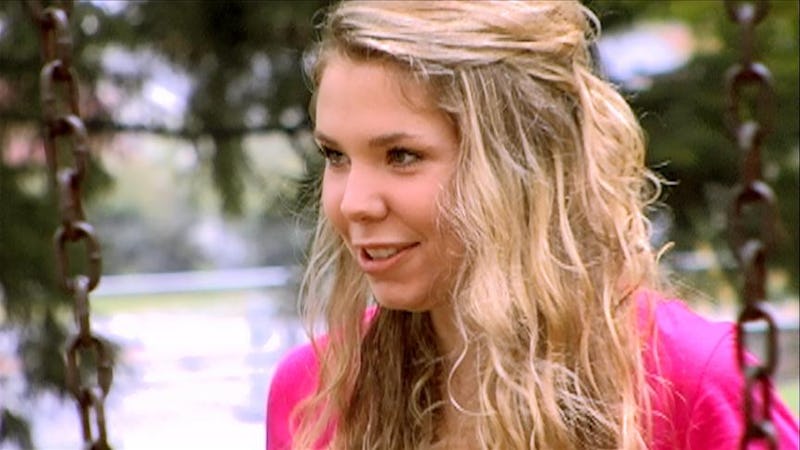 The ladies of Teen Mom 2 have had a difficult time making their romantic relationships last. But, Kailyn and Javi always seemed like they had a reasonably healthy relationship, even though they haven't been married for very long. But, so did Leah and Jeremy Calvert, and they're already getting divorced. So, are Teen Mom 2's Kailyn & Javi still together? While they've had some serious challenges over the past year and a half, the answer is: Yes, they're still making it work. But, marriage is hard, especially if you have two small children. That, along with their move to Delaware, didn't make things easy during Season 5, because they left their established life behind and immediately jumped into a new house, with new jobs, and basically had a ton of stress to deal with.
Kailyn was already an experienced parent when they had baby Lincoln, but Javi wasn't — and that made things even more stressful for both of them. There was a little of this shown in Teen Mom 2 Season 5, but Season 6 will really get into the challenges of becoming co-parents. Most of Kailyn and Javi's storylines will probably include conflict — but, it's nice to know that, in real life, they were able to get through it. These two have a good chance of making their marriage last not just through this rough patch, but future rough patches as well. And, that's because of everything that makes them a good couple.
1. There Was No Infidelity
Even though Javi suspected that Kailyn was cheating on him during the filming of the season, based on what Kailyn shared with US Weekly in an interview, they wore able to work through it because his suspicions were unfounded. Instead, they addressed his emotions, but didn't have to worry about a breach in relationship trust.
2. Javi's Family Supports Kailyn
Kailyn told Us Weekly that, when they were going through the roughest part of their fighting, Javi's mother and sister helped him to realize that he needed to be a better husband to her. Having people around them who can provide objective advice is very important.
3. Javi Always Accepted Isaac
Kailyn opened up on Instagram that she was grateful that Javi accepted Isaac as his own right away, with no hesitation. That shows that, when it counts, he doesn't get jealous.
4. Kailyn Has More Than Just Her Family
During shooting for Season 6, Javi was supporting the family financially while Kailyn is in school. But, as she pointed out to Us Weekly, she had a lot of different places to hang out and meet people and make friends after they moved. "I think it was easier for me to make friends in Delaware, because I would go to my breastfeeding support group, CrossFit, stuff like that," she said.
5. They Considered Splitting Before Things Got Too Heated
As Javi showed in this screenshot, the latest Teen Mom 2 episodes aren't going to be very pretty. The fights and anger between them were enough that Kailyn said to Us Weekly that, "There was a point where I was like, 'You're going to go to work one day and me and the kids are going to be gone.'" Better that than letting a bad relationship fester — but instead, they were able to turn it around.
6. But Now, Divorce Is No Longer An Option
While some couples really do need to split up, I don't think that, even after seeing their conflicts in Teen Mom 2 Season 6, that Kailyn & Javi will fall into that category. These two managed to come out on the other side of some serious fighting, but, at the end of the day, really have what it takes to stay together.
Image: MTV