Fair Trade Certified Fashion Is Growing Like Woah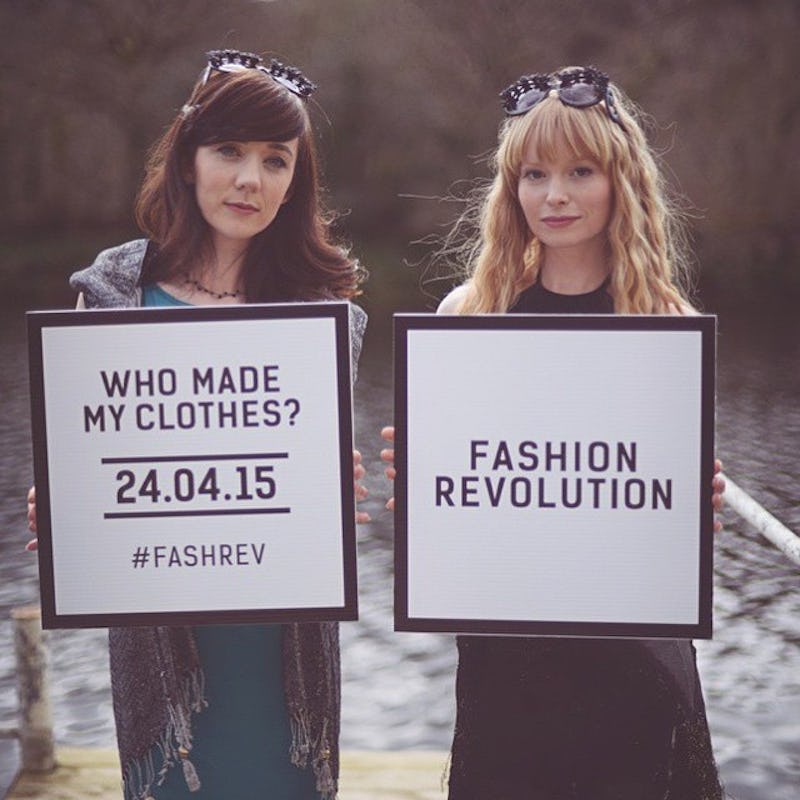 The world of "slow fashion," which emphasizes style over trends and sustainably, ethically-sourced labor, is starting to gain more traction. As reported in the Wall Street Journal, Fair Trade Certified fashion is becoming, well, fashionable. According to Fair Trade USA, brands wanting the certification have grown like crazy the past two years.
Similar to how millennials have helped create the cultural shift from fast food to "slow food" over the past few years (like hello, McDonald's now serves kale), the fashion industry is clearly starting to listen, too. Highlighting this point, Marci Zaroff, Under the Canopy founder and CEO, commented, "Millennials are seeking authenticity and transparency [and] driving the rapidly growing movement for sustainable and ethical fashion." So basically we rock and have to keep pushing for transparency from brands. It's really in our hands to prevent tragedies like the Rana Plaza factory collapse from ever happening again.
For brands to acquire the Fair Trade Certified label, rigorous standards must be met. Fair Trade USA issues over 334 pieces of compliance criteria for textile factories, including environmental impact standards, safe and well-regulated working conditions, and guaranteed local minimum wages for employees.
Twenty fashion and home design brands now proudly carry the certification label, and Fair Trade USA anticipates that number will be twenty-five by 2016. If you're unsure whether or not your favorite brands are certified, organizations like Know The Chain and Verite provide stats and help you tell companies to meet the standards.
There's a huge variety of fair trade brands out there, and prAna, Under The Canopy, and Pact Apparel are three of my favorites. And from the sounds of things, we can all look forward to plenty of new brands soon.
1. prAna
PrAna makes beautiful active wear, and was actually the first major brand in North America to be fair trade certified.
2. Under The Canopy
Under The Canopy made the first ever Fair Trade Certified bath robe, and has since launched into dreamy lounge wear like these cute track pants.
3. PACT Apparel
PACT is all about 100 percent organic cotton apparel and everything I own from them is so so soft.
Image Credit: prana, UnderTheCanopy(2), WeArePACT/Instagram