Welcome To 'Big Brother 17,' Austin (Or Judas)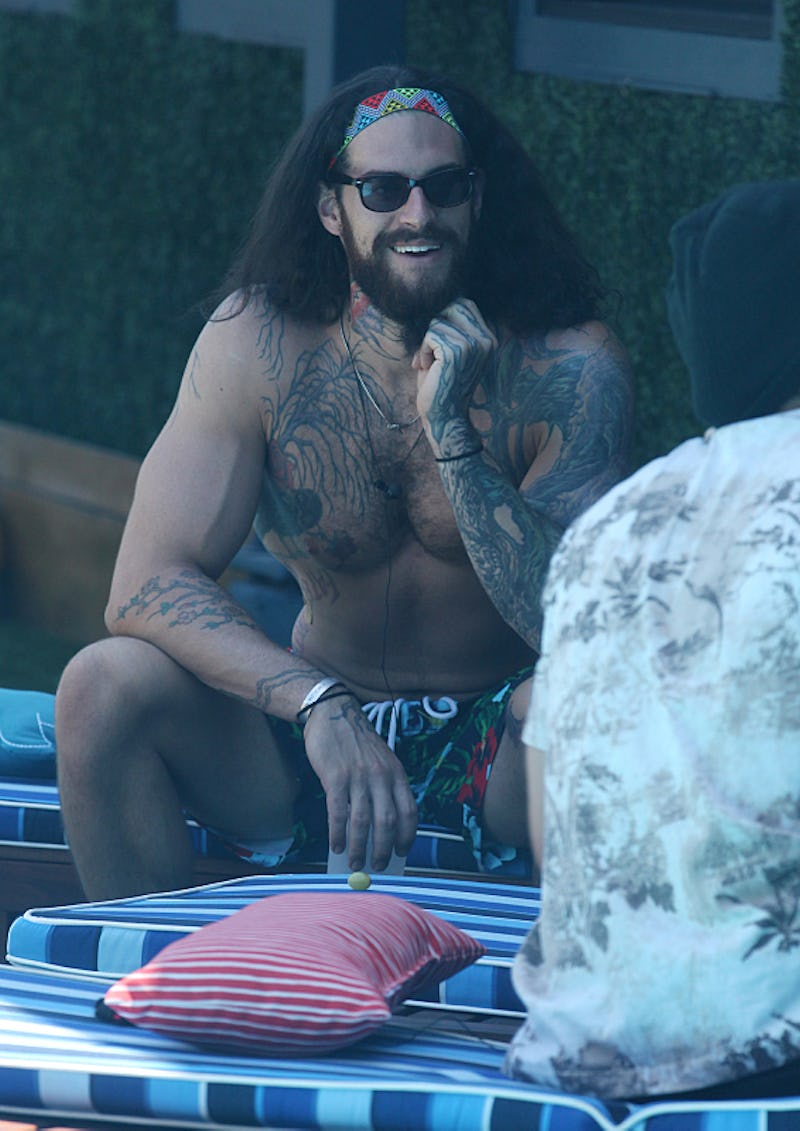 Welcome to the game, Judas! On Wednesday, Austin made up an old-fashioned Big Brother lie that felt reminiscent of the old days of of the series when people used lies to help their game and not just to hear the sound of their voice. I think we can officially consider Judas — Austin's alter ego — a player in Big Brother, because not only was Austin's lie that caused Meg to be nominated sneaky, but it was also such a smart game move.
Allow me to set the scene: after John won the veto and said he'd be removing himself from the block (duh), Shelli suggested nominating Liz/Julia. Not in my house, Austin (probably) thought about one of his only close allies going up on the block. That's when Austin swooped in (sans top hat, but it was there in spirit) and completely made up the lie that he heard Meg, Jason, James, and Jeff chatting about flipping on Clay and Shelli (the King and Queen of Big Brother at the moment). To really sell the point, Austin told Vanessa what he "heard" which allowed her to sell the point to Shelli before Austin/Judas came in and confirmed the planted paranoia.
Shelli took the bait without any struggle whatsoever. Not only did she believe Austin and Vanessa, but she followed through with the idea and nominated "sweet Meg" that she thinks no one would vote out. Which is probably true, but there's still time for Da'Vonne to work some magic and flip the house. Maybe.
This maneuver, courtesy of Judas, really puts Austin on the map as a great player (that people aren't going to even look at when they think strong player). Sometimes, it's not about getting the recognition of making huge moves at first, it's about keeping your allies close to you for the first half of the game so you have the numbers and the people behind you for competitions.
Well done, Austin. For this, I tip my hat to you.
Images: Sonja Flemming/CBS; rockstrdentist/Tumblr