7 Plus Size Women Who Should Be On Miss USA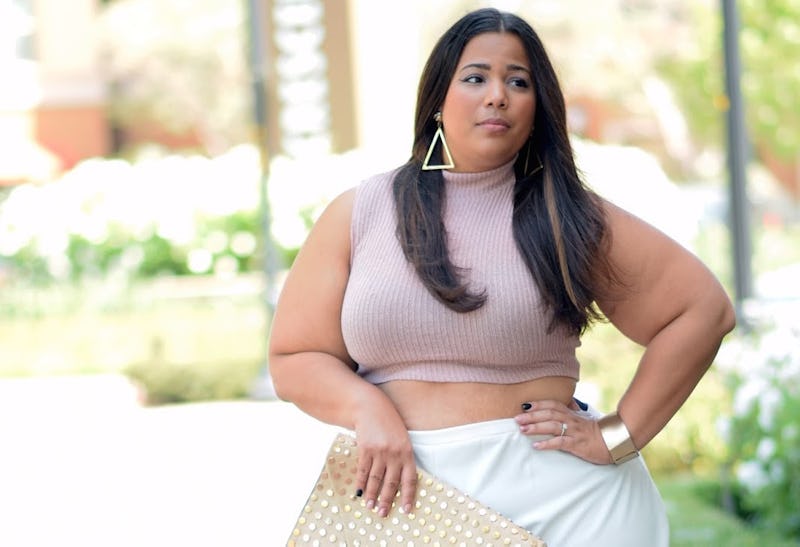 When this time of year rolls around, we begin hearing one question asked over and over again: Are beauty pageants sexist? And going from that, are beauty pageants just another form of body shaming, considering plus size beauty pageant contestants and women of color are far and few between at such events? When the "best" candidates each state has to offer for the role of "Miss USA" consist of only five or so women of color (out of a possible 50), only cis women, and definitely only thin women, I have to ask: Why do the contestants chosen show an astounding lack of diversity in a pageant dedicated to finding a representative of an entire country? Although these women are undeniably beautiful — not just physically, as the interview portions often reveal matching beautiful personalities — they are not what the average American woman looks like.
Of course, it's kind of not-that-shocking to consider the lack of body diversity in Miss USA once we remember that Donald Trump owns it. But in a dream world, imagine the amazing amount of different beauties that could be represented and celebrated on Miss USA if it was truly an accurate depiction of the women of America?
Diversity should demand to be represented at Miss USA; but for now at least, this necessary representation is still being rejected. In an effort to point out the fact that plus size bombshells are totally missing from the Miss USA lineup, here are seven babes I'd love to see on stage:
1. Gabi Gregg
The gorgeous genius behind some of the best plus size bikinis I've ever seen shows an entrepreneurial spirit and artistic flair that encapsulates the U.S.A.
2. Nadia Aboulhosn
Aboulhosn's eyebrows were on fleek before being on fleek was even a thing — before eyebrows were even a thing. Her cool style and chilled confidence would be a refreshing sight amongst all the overt perkiness on stage at a pageant.
3. Marie Southard Ospina
Bustle's own Associate Fashion and Beauty Editor has campaigned fiercely for body positivity for years and would be the best representation of the movement in Miss USA history.
4. Iliana Vera
This girl does it all! She's a makeup artist, fashion designer, burlesque performer, model, and brilliant Instagram-er. Her work ethic and blonde bombshell aesthetic would be perfect for being crowned Miss USA.
5. Chastity Garner-Valentine
A beautiful business woman and blogger who gives me total style envy; a complete all-rounder.
6. Tess Holliday
America's plus sized sweetheart has already proved herself both beautiful and likable.
7. Charisma Monroe
This badass blogger is the self proclaimed "Chief BBW." Who better to represent proud fuller-figured women at Miss USA?
Images: Chastity Garner-Valentine; Gabi Gregg, Nadia Aboulhosn, Marie Southard Ospina, Iliana Vera, Chastity Garner-Valentine, Tess Holliday, Charisma Monroe/Instagram