Have Any 'BB17' Houseguests Been Arrested?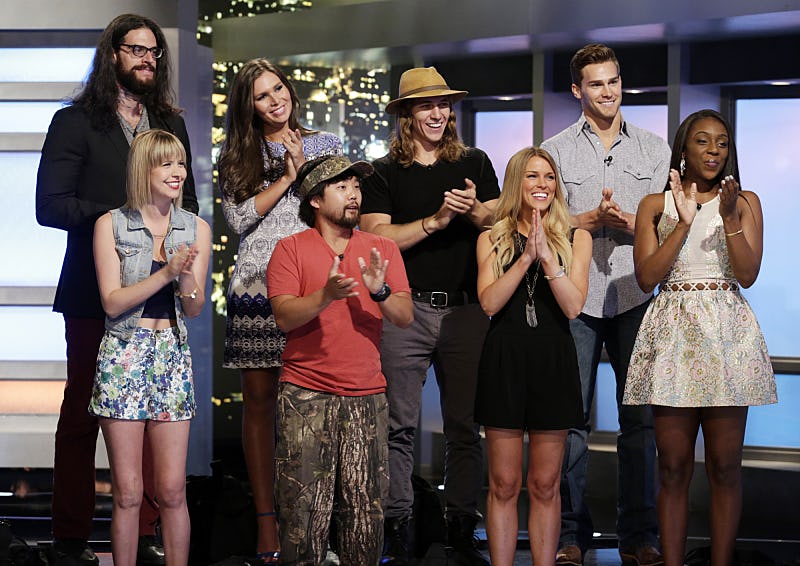 If you don't get the live feeds for Big Brother every summer, you're really missing out on hours of entertainment. Not only do the houseguests talk way more game than we see during the three episodes that air on CBS each week, but feedsters also learn way more about the houseguests personal lives. For example, which houseguests on Big Brother 17 have been arrested. Yep which, as in plural. A few of the houseguests competing this season have been arrested before, including one who revealed his alleged past arrest on the live feeds. Here's a hint that will help you narrow the field down to the four houseguests in question: only three of them remain in the house as of this week, and another is in danger of going home pretty soon.
OK, let's cut to the chase. So the four houseguests that were allegedly arrested prior to appearing on Big Brother 17 are Jace Agolli (if my hint wasn't obvious enough), Audrey Middleton (the houseguest in danger of eviction), Jason Roy, and James Huling. They have all been arrested on different charges, though two of the arrests occurred in the same county, and here's a cheat sheet of what exactly happened in each case.
Jace
Jace was arrested in November 2012, according to Arrests.org. His official charge was two counts of "disorderly conduct," although no more details were given in the report. Disorderly conduct, according to FindLaws.com, is disturbing the peace, loitering in certain areas, fighting/physical altercations, and "extremely obscene or abusive language loud or unreasonable noise."
Audrey
According to Big Brother Online, Audrey was arrested in 2013 on the charges of possession of less than an ounce of marijuana. Coincidentally, Audrey and Jace were both arrested in Gwinnett County, Georgia.
Jason
Jason, the supermarket cashier who could not be happier to be on Big Brother, claims that he was also arrested. There doesn't seem to be any information about the incident online, but Jason has said he was arrested for "young and dumb stuff."
James
James was arrested last summer for contempt of family court, according to Arrests.org. If you feel like Olivia Benson didn't teach you what "contempt of court" is, allow me to fill you in. Contempt of court is defined by LectLaw.com as "Any willful disobedience to, or disregard of, a court order or any misconduct in the presence of a court; action that interferes with a judge's ability to administer justice or that insults the dignity of the court." There aren't any other details available about the situation, but his arrest occurred in Sumter County, South Carolina.
These four houseguests may not have been very close, but they did have something in common before entering the Big Brother house.
Want more Big Brother? Listen to Bustle's latest Big Brother podcast, The Diary Room, below, and check out more new episodes on our Soundcloud page. And, of course, expect the unexpected...
Images: Sonja Flemming/CBS; BB17-gifs, bb21houseguest, obsessivebb/Tumblr; Giphy