Reactions To "The Shoe" Being The New "Dress"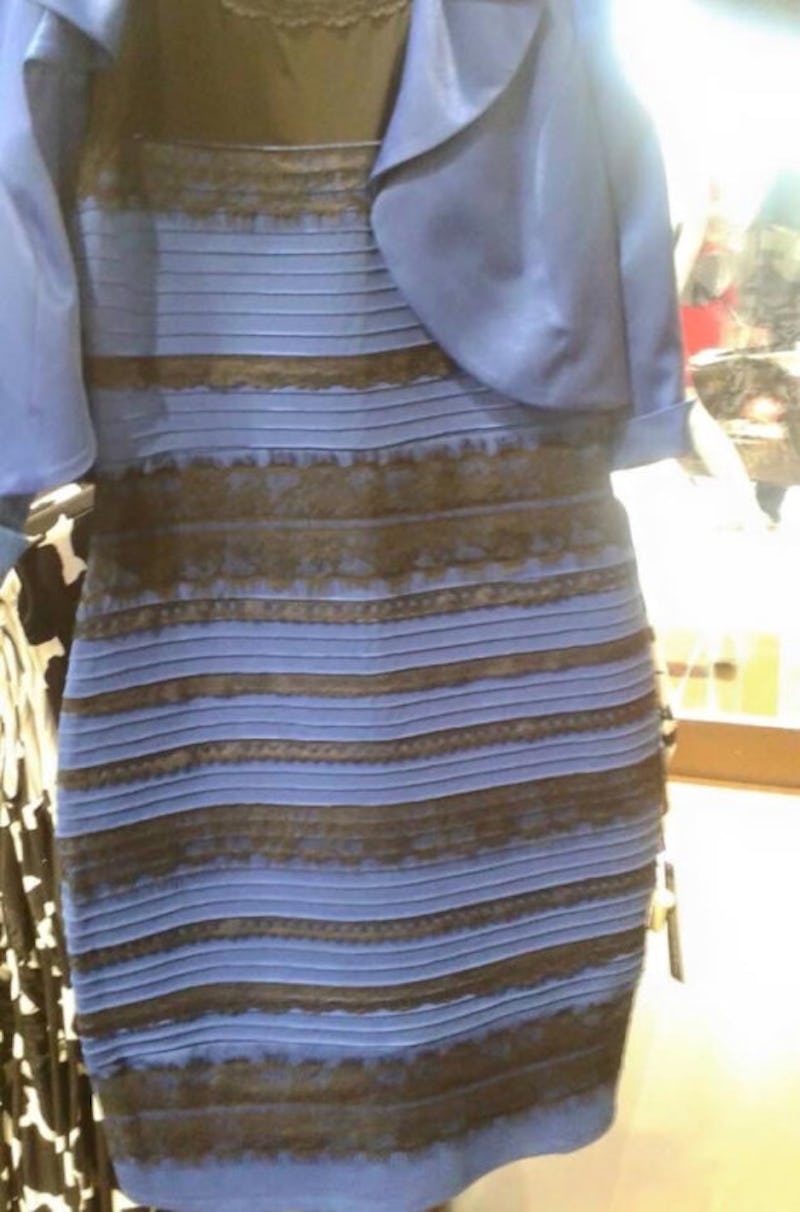 Brace yourselves, because the Internet is at it again. "The Shoe" is the new "The Dress" and no one can handle this again. Yes, the latest in "do mine eyes deceive me" viral news comes in the form of a picture of a fuchsia-colored pump next to a bottle of pink nail polish and a bottle of purple nail polish. Because the Internet is trying to kill me and everyone else, it is apparently our civic duty to decide which hue best matches the shoe. You can thank Shawn Mendes fan and Twitter user @TotallyMendes, who was only trying to ask for an opinion when Jack Johnson of pop-rap group Jack & Jack responded and essentially made the whole thing go viral. Only here's the thing: People are kind of over it this time around and the overarching response is quite literally "OMG NOT AGAIN." (Except for @TotallyMendes, who is understandably losing it over her newfound celebrity.)
"NOT AGAIN" is right, considering friendships and relationships were torn apart by the phenomenon that was #TheDress, with those who were #TeamBlueAndBlack hatin' on those who were #TeamGold and vice-versa. (For the record, my sister and I actually saw the frock as both colors at different times and appropriately screamed like banshees about it.) So as the Internet attempts to yet again pull a Magic Eye trick on you let us all take a look at the general reaction to #TheShoe. Brace yourselves, because lives are once again about to get destroyed over this bad boy.
There are those who are pissed AF and want to say #ByeShoelicia:
Then there are those who are taking sides:
Or whose brains are just confused about the whole thing:
And then there are those who have solved it for all of us:
THE END.
Images: TotallyMendes/Twitter