Barber Cuts Hair And Shares Stories Of Homeless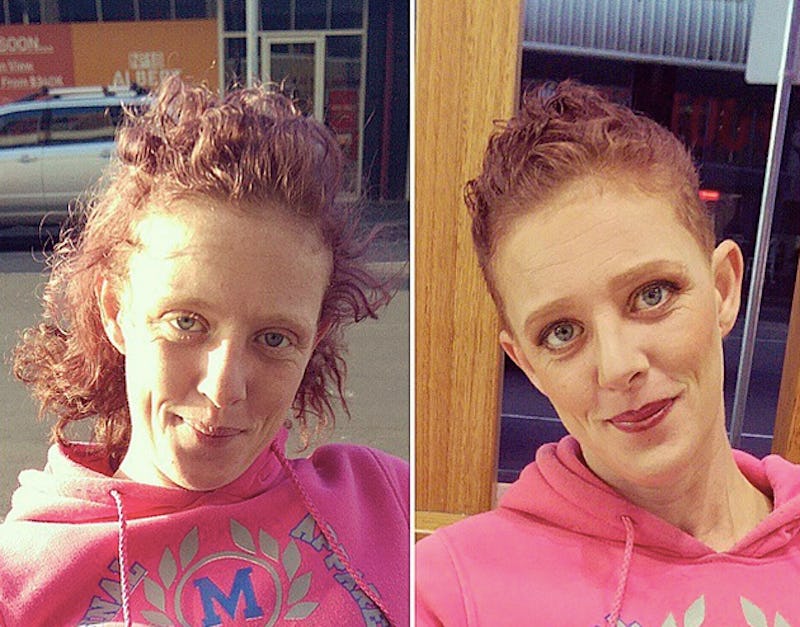 Melbourne's homeless population is extremely fortunate to have a Nasir Sobhani, 26, in their midst. He is a hair stylist in the northwest part of the city, who spends his one day off per week giving haircuts and restyling the hair of people living on the streets. The program he started is the Clean Cut Clean Start project and its purposes is to help give the homeless population a second chance by making sure they're cleaned up and presenting themselves at their best. Sobhani (who goes by @thestreetbarber) on Instagram has collected over 59,000 followers, so his mission is gaining support and traction.
Sobhani is a former drug addict and is more than willing to use his spare time to help those who have suffered similar issues. Many of the homeless people he works with are using drugs, suffering from mental illnesses or both. Sobhani's goal is not only to ensure that homeless people get more respect and the attention they need, it's to remind those living on the streets that they are worthy of interacting with other people.
It's honestly a touching mission and seeing these transformations is astounding. Most of the people pictured below have lost custody of their children and are not able to get help with their mental illness, or having been living on the streets for years.
In an interview with the Sydney Morning Herald, Sobhani said, "People think that I'm doing them a favour, nah... it's actually a 50/50 relationship. They're helping me do something I love and in return they get a fresh look."
Here are some of the lives Sobhani has changed:
Vic, who was hardly able to tell his story because of his mental illness impairments:
Ganesh, Vic's younger brother and primary care-taker:
Chris, who is only 21 years old:
Carla, 34, has had her children taken away from her:
Mark, 28, hasn't been in contact with his family for almost a decade:
Rachel, 28, has been on the street, using drugs to mask her difficult past for almost 15 years:
For more information on Nasir Sobhani, find him on Instagram or on his site.
Images: TheStreetsBarber/Instagram