Right Now, I Can't Wait To Return To America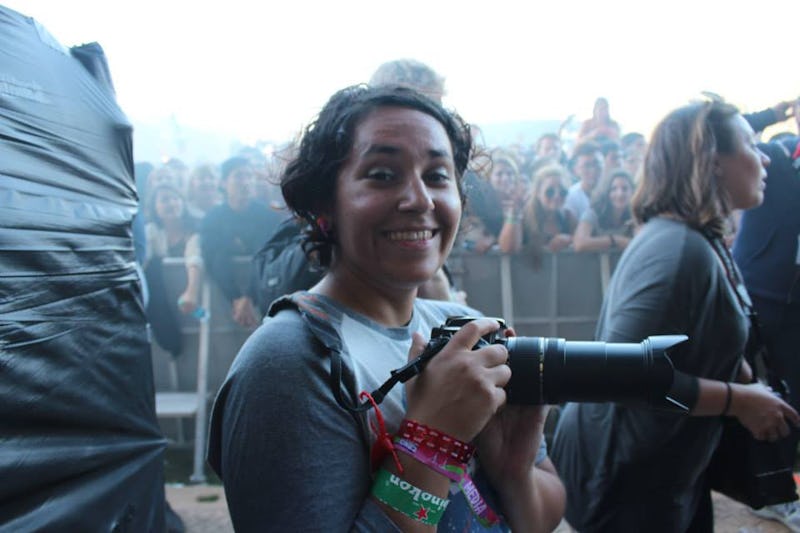 Right now, I'm 5,385 miles away from my home in New Orleans, watching the sun set from a workspace in the capital of Slovenia. There's a seven-hour time difference between my shotgun house in the Ninth Ward and Ljubljana, where I'm living for the month of July, working my way around the world with 75 other people as part of a year-long digital nomad program. Despite the distance, the evening hour feels like the dawn of a new era, because I'm learning about the emotional removal of the Confederate flag from the South Carolina statehouse — and the just as joyous celebration of the victorious U.S. Women's Soccer Team.
I left the United States at the end of May to embark on a yearlong trip, certainly not thinking that so much would have changed in the South — in fact, in America as a whole — in just a month and a half. In the one month I was in Prague prior to arriving in Ljubljana, major gains have been made towards national equality. Gay marriage is now recognized in every state in the country. I may finally have an easier time getting insurance — something I haven't had in over five years — after the SCOTUS ruling on the Affordable Care Act. Within just the span of a few hours today, so much more has occurred. If these first two months are any indication, I can't wait to come home and see how much progress the country has made.
First and foremost, I'm excited to see the South continue to change the way they regard their history. My first and only visit to South Carolina came just before I left. My best friend is getting his Ph.D. at USC in Columbia, and he happened to have a brief break before teaching summer classes — perfect timing for a trip to see him. Being driven through their downtown my first day there, I did a double-take after seeing the Confederate flag flying atop a rather small pole that was slightly obscured by a towering Ben Tillman statue. I'd soon come to find out that Tillman was a prominent, violent white supremacist. Hopefully, the removal of the Confederate flag will bring about the elimination of a monument to a man so full of hate.
Likewise, my home city of New Orleans has countless Confederate landmarks and major thoroughfares named after Confederate generals, all of which have become part of a necessary dialogue on how we remember all that has happened in a nearly 300-year-old city, to say nothing of the region as a whole. Preserving that memory in a respectful manner can be achieved, as the state has seen with the Whitney Plantation in Wallace, Louisiana — the only plantation and museum dedicated to the enslaved and that tells their story honestly. I can only imagine what the city will look like come when I come home next June and all the progress the South will make.
I can't wait to come back to a country that is finally regarding its women athletes as it should, allowing them the honor and respect they've more than earned. The FIFA Women's World Cup came on at 1 a.m. Slovenian time and you can bet I wasn't the only fan who stayed up to watch, which, to me, was a sure sign of just how much momentum the team had gained. Comparatively, only one other person besides me had stayed up for game six of the NBA finals, which saw the Golden State Warriors win their first championship in four decades.
Sports empowers those who play and fires up those who watch. Athletes, especially women who are paving the way for a whole new era of prominence, have the power to inspire like no other. I still have vibrant, beautiful memories of seeing Brandi Chastain grace the cover of Sports Illustrated after the 1999 US Women's Soccer team won the World Cup when I was just nine years old. It's my own passion that allowed me to write for that very publication a little over a decade later, a dream of mine that feels just as momentous to have achieved as if I were competing myself.
It's going to be amazing to not only come home in a year's time but to watch the trajectory of professional sports give way to outstanding athletes bridging a gender gap that never should have been there to begin with. And I can't wait to write about it all.
Images: April Siese (3)