Must-See 'X-Files' Episodes From Every Season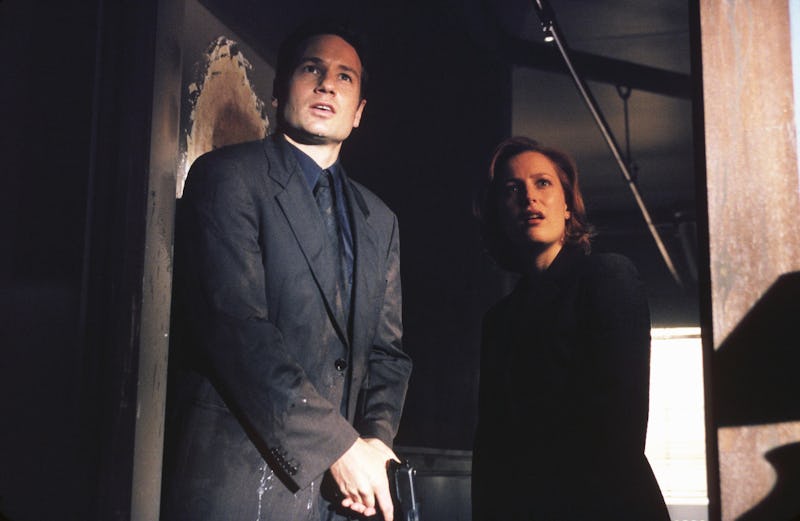 FOX/FOX Image Collection/Getty Images
I have to be honest with you: I'm probably more excited than most people about the upcoming reboot of The X-Files . The Fox series was my obsession back in the day (and perhaps embarrassingly, well after its day had passed) and frankly, I'm too excited about the prospect of catching up with Mulder and Scully to give much credence to the many, many reservations I have about resurrecting what was a classic show more than a decade after it left the air. The network and XF creator Chris Carter really want everyone to get pumped for the show's return in January 2016, so much so that they're going to air an episode of the show every day leading up to the premiere of the new series, but honestly, who has time for that? I mean, if you can possibly make time, I'd recommend it, but we all lead busy lives.
Obviously I'm not telling you not to re-watch the entire original X-Files, because I've been doing just that for several months, here and there. What I am saying is that if you can't commit yourself to an hour of TV a night, or there's something else on that clashes with your UFO time, you don't have to miss out. You can still enjoy old school Mulder and Scully goodness in smaller doses. If you had to pick only one episode from every season to watch, that might be a hard choice, but luckily I'm here to do it for you.
Season 1: "The Erlenmeyer Flask"
Admittedly, whenever I go back to re-watch old episodes, I usually don't pick any from Season 1 or Season 2, not because they're not good in their own way, but just because the series and the characters were just finding their footing. "The Erlenmeyer Flask" is a great introduction to the mythology of the series and I always had a soft spot for Deep Throat (as awful as that sounds).
Season 2: "Duane Barry"
I remember when "Duane Barry" initially aired, and it was one of the most anxiety-inducing hours of television ever. This also marks a major change for Scully's character, but I don't want to spoil it in case you've never seen it.
Season 3: "Jose Chung's From Outer Space" or "Wetwired"
Am I cheating by suggesting two possible episodes? Sure, but it's my game, so I can do whatever I want. "Jose Chung" is an absolute classic episode and has some of the funniest scenes in the series' history, while "Wetwired" is intense and just so well-written and acted that it's an absolute must-see.
Season 4: "Leonard Betts"
All of Season 4 is downright brilliant, so having to pick a single episode is a really hard task. I'm sure many of you will disagree and say I should have picked something like "Home" or "Small Potatoes" (both runners-up!), but Leonard Betts was haunting and stayed with me, so that's what we're going with.
Season 5: "Bad Blood"
Could I really have chosen anything else? Season 5 is my other favorite, but "Bad Blood" is potentially one of the most legendary episodes in the series, so get watching it. Plus, Luke Wilson!
Season 6: "Field Trip"
I hemmed and hawed on this one for a while, but I just re-watched "Field Trip" the other day and I really love it, particularly for the Mulder & Scully shipper moments towards the end. The hand-holding!
Season 7: "X-Cops" or "Requiem"
"X-Cops" is the infamous Cops crossover that was super hilarious and ridiculous, but way too much fun. "Requiem" was much more serious and marked Mulder's departure (of sorts) and Scully's pregnancy announcement and it was sort of the end of an era. You choose, based on your mood, because "Requiem" will totally make you cry.
Season 8: "Per Manum"
The only redeeming thing about this episode is that Mulder appears in it briefly. The rest of the season was terrible and the show really should have ended by then, but whatever.
Season 9: Don't Bother, Seriously
No, I'm not kidding. If you love yourself and this show, don't watch a single episode. "William" is really upsetting, and "The Truth" was not very satisfying, but if you're desperate for Mulder/Scully goodness, I guess you can watch them.
Images: Fox; gasstyle, oh-whiskers, maxafa, foxanddana, badforthefish, missmcgonagalls, bellbottoms-n-trenchcoats/Tumblr; Giphy (1)