Is the Doritos Loaded Back?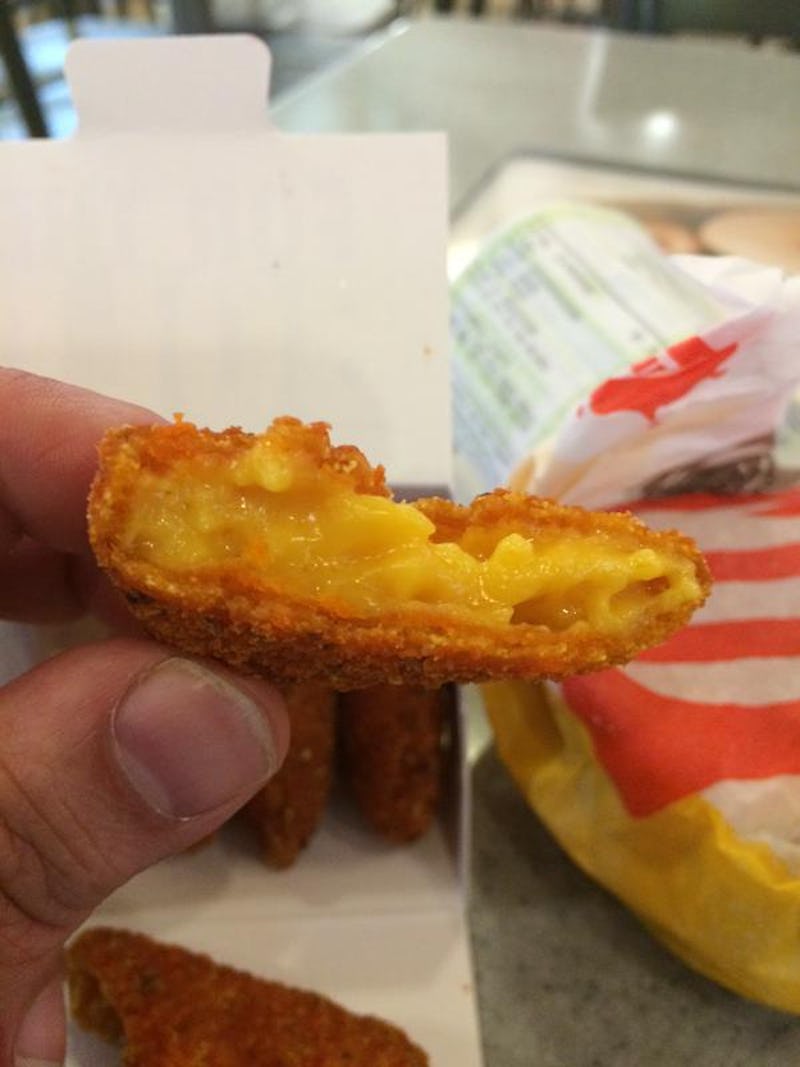 I think we can all agree that there is no snack chip in the world that is superior to the Dorito, which probably explains why so many fast food places (first Taco Bell, then 7-Eleven, and now even Pizza Hut) are hopping on the Dorito bandwagon. Now the latest fast food place to incorporate our beloved chip into its menu is none other than Burger King, who reportedly began testing Doritos-encrusted cheese snacks earlier this week. I for one eagerly await the day when Doritos achieve world domination and can be found in every eating establishment worldwide. I really don't think I'm asking for a lot—give the people what they want.
The unfortunate part? The new BK x Doritos collab looks a lot like 7-Eleven's infamous Doritos Loaded, which nobody really liked. So much for Doritos Loaded being "exclusively" for 7-Eleven, I guess? Weird. You would think that what's basically the Doritos version of a mozzarella stick would be nothing short of miraculous, but apparently not. How do you take something so right, and make it so wrong? And if the Doritos Loaded are so gross, why oh why would Burger King pick that Doritos-inspired item to put on their menu?
I have a lot of questions, the main one being, "Why?". And it seems like I'm not the only one. Here's what some Twitter users had to say about this unexpected announcement:
But some people had faith BK wouldn't mess it up this time
So I mean, maybe they're not all that bad? Personally I don't understand how a fried nugget of cheese can't be good, but then again, the Doritos Loaded have disappointed us before. This might be one we'll have to taste for ourselves and hope we won't get burned again. Don't let me down, Burger King!
Images: Mr.Stingypants, Paully Sake Bombs, Powa Haus, ULTRAHIP, Tay / Twitter