8 Books To Travel Vicariously To Europe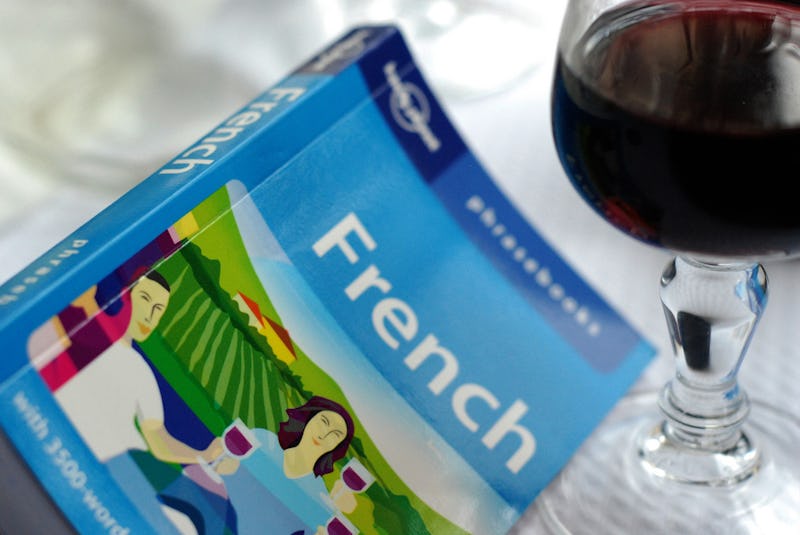 There's something especially enticing about the idea of Europe in the summertime. Even though it's the time of year when hordes of tourists descend and prices are jacked up, there are also longer days and warmer weather to enhance your adventures. Booking a trip to the continent means beautiful architecture, wonderful walking cities, and seemingly limitless opportunities to encounter fascinating people.
Unfortunately, it also means shelling out thousands of dollars, using precious vacation days, enduring hours of travel, and many other sacrifices. It's still awesome when you can make it happen, but — as much as you'd love it to be — a European sojourn just isn't always in the cards. Instead, you may find yourself drooling over travel books and gazing longingly at your map. Such is life, right?
It doesn't actually have to be that way, though. With the right reading material you can enjoy Europe, even from the comfort of your own home. We've partnered with Oyster to bring faraway cities to you this summer. You can explore new places through the pages of books, which of course means no jetlag.
If your summer plans are more along the lines of staycation than a jaunt to Europe, but you wish they weren't, below are eight books to help you travel vicariously across Atlantic. Bon voyage!
Oyster is an app for reading books on your smartphone or tablet. Discover new books, download them in seconds, and even read them offline. Buy books on Oyster or subscribe to Oyster Unlimited—dubbed the "Netflix for books"—to get access to over 1 million books. Click here to get started with 3 months of reading on Oyster Unlimited for $0.99.
Beautiful Ruins by Jess Walter
Spanning multiple countries and decades, Beautiful Ruins by Jess Walter connects characters from far-flung places. Starting on the Italian coast, the book stops off in other cities as it focuses on a quasi-romance rekindled after 50 years. The engaging story line will transport you right along with the characters.
Love, Lucy by April Lindner
Love, Lucy by April Lindner follows Lucy Sommersworth as she backpacks through Florence before her first year of college. She soon finds a lot to love in the city, from the food to the architecture to a street musician named Jesse. It's hard to say what you'll crave more: gelato or a summer fling.
Little Indiscretions by Carmen Posadas
An international bestseller, Little Indiscretions by Carmen Posadas opens with a pastry chef found dead in the freezer during a party at a Spanish villa. It's shortly revealed that all of the guests may have had motive, since the chef had been planning to spill their secrets in an upcoming book. The murder mystery combines a fantastic cast of characters, sharp satire, and a fun setting.
Italian for Beginners by Kristin Harmel
In Italian for Beginners by Kristin Harmel, cautious Cat Connelly decides to boldly accept a invitation to visit an old romantic interest in Italy, only to end up by herself when it crashes and burns. As she figures out how to live the kind of life she wants, we get to share in her adventures. You'll feel like you're in Europe right along with her, riding a Vespa and drinking wine on the sidewalks of Rome.
Ella in Europe by Michael Konik
If you're a dog lover, you'll adore Ella in Europe by Michael Konik. To show his appreciation for his beloved dog, Konik brings her on a six-week European adventure, taking her to the most dog-friendly cities. Through their journey, we get to venture to the gondolas of Venice, the beaches of St. Tropez, the restaurants of Paris, and more. However, I should warn you: You may find yourself a little jealous of a canine.
The Sunrise by Victoria Hislop
The Sunrise by Victoria Hislop brings us back to the Mediterranean in the 1970s when a conflict between Greece and Turkey boils over. On Cyprus, a Greek Cypriot and a Turkish Cypriot family are left in the largely deserted city of Famagusta, and they end up taking shelter together at the abandoned Sunrise hotel as they fight to survive. You'll be captivated by the suspenseful situation, as well as the incredible setting.
The Statistical Probability of Love at First Sight by Jennifer E. Smith
The Statistical Probability of Love at First Sight by Jennifer E. Smith is a touching story about a 17-year-old girl on her way to London to watch her father marry a woman she's never met. Her day becomes more bearable, though, when she happens to meet Oliver, who's headed home. The touching story brings us around London as they try to navigate personal challenges with the help of fate.
Almost French by Sarah Turnbull
A true story, Almost French by Sarah Turnbull shows us how a short stint in Paris turns into a full-on move. As Turnbull's impulse visit to the City of Love extends, we watch her adapt to life in France, sometimes failing spectacularly at fitting in. The culture clashes will keep you laughing, and her stories of dinner parties and haute couture fashion shows will be almost as good as being there yourself.
Image: Let Ideas Compete/flickr