Ben H. Is Going To Be The Best Bachelor Ever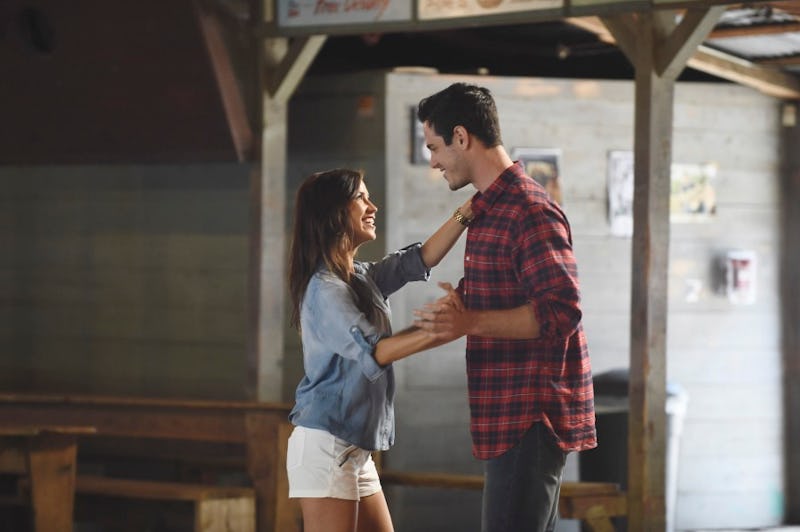 It's happening, guys — and by "it," I mean all the Bachelor dreams you've ever had are coming true. If you've been keeping up with Kaitlyn Bristowe's season of The Bachelorette, you (like me) have probably fallen head over heels in love with Ben Higgins, the shy but sweet guy who didn't let himself get caught up in the Nick Viall drama that sent so many other contestants (I'm looking at you, Shawn B.) into a tailspin. And even though it was totally predictable that Kaitlyn sent Ben home during Monday night's rose ceremony after the Fantasy Suite dates, it was still heartbreaking that he had to leave, especially since his feelings for our girl seem so genuine. There is good news, though. According to E! News, Ben H. has already been chosen as the next Bachelor, and if E!'s sources are correct, we are in for an awesome season next January.
Of course, the news hasn't officially been confirmed by ABC or Ben just yet — and Ben even says he hasn't had the Bachelor conversation with ABC just yet — but it would definitely make sense if he was chosen. He's cute, he was a fan favorite, and he was eliminated in the true next Bachelor fashion: Third runner up, just like Chris Soules. But I think we're all going to like Ben's season a lot more than when Chris was behind the wheel, and not just because there will be way less references to farm life.
In fact, I already have a few predictions for the way this is going to go, and if I'm right, he might end up being the best Bachelor ever.
It Will Be Very Low Drama
While Shawn and Nick were fighting to the death — and, earlier in the season, while the rest of the guys were picking fights and engaging in fake bromances — Ben's kind of stayed on the periphery, and it's served him well. I can't see him having much of a tolerance for women who will inevitably go on the show for their 15 minutes of fame rather than to actually fall in love, and I can see him breaking the rules like Kaitlyn did to cut them off early.
He Will Treat All Of The Contestants Well
Ben's always most considerate of Kaitlyn's feelings, always above his own. And while a certain amount of selfishness is necessary when trying to pick your future spouse out of a literal lineup, I think Ben will be as sweet and as kind to everyone as humanly possible.
He'll Bring In A Slightly Younger Crop Of Ladies
As we learned during his Fantasy Suite date with Kaitlyn, Ben just so happens to be a little younger than the usual leading men. At 26 — a full seven years younger than the last Bachelor, Chris Soules — we might see a group of gals in their mid-to-early twenties instead of mid-to-late like tradition dictates.
There Might Be A Few Guest Appearances From Other Bachelorette Men
Since he's such a likeable, easygoing dude, it's no surprise that he's made friends this season pretty easily. He and Shawn seem to be particularly close (if Instagram is any indication) so maybe he'll pop in to offer a hand or make a quick appearance, like Ashley S. and Ashley I. have both done for Kaitlyn this time around. I'm not about to complain about more Shawn on my TV, that's for sure.
I'm keeping my fingers crossed that ABC makes the official announcement sooner rather than later and confirms the good news that Ben H. is the next Bachelor. He's the perfect guy for the job!
Want more Bachelorette? Bustle's app provides 24/7 coverage on ALL of the rose-colored ABC franchises. So download the app from iTunes for more articles, GIFs, and memes about this season and beyond. You'll enjoy it for all the right reasons.
Image: Felicia Graham/ABC