5 Ways To Score Free Shopping Coupons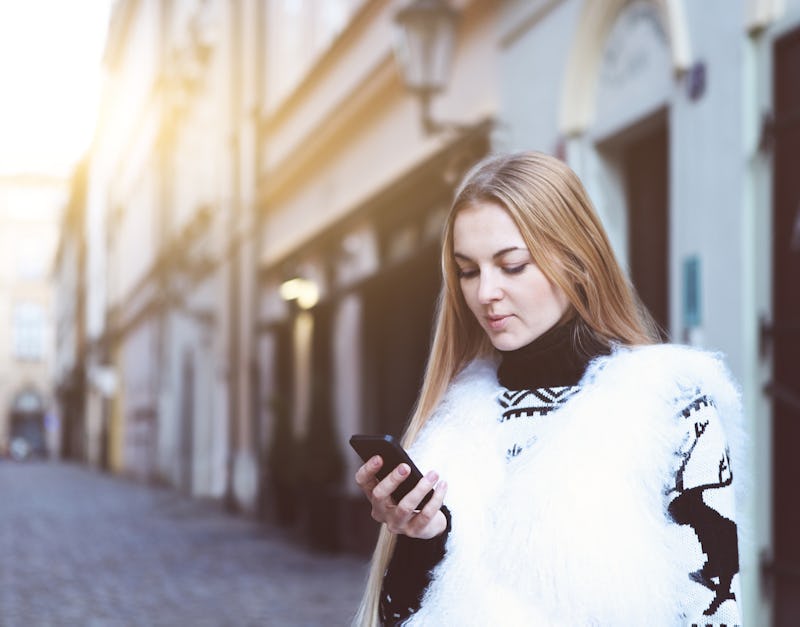 What if I told you that you never had to pay full price for anything ever again? I know it sounds too good to be true, but I promise you that I would never lie about shopping. I take these things very serious. With the App Store at your fingertips, shopping has never been easier (or cheaper). There are several websites and apps dedicated to saving you money while you shop. With coupon codes, in-store deals, and cash back options, there is absolutely no reason to ever pay full-price again.
And forget cutting out paper coupons — all you need is your smartphone. If there's an app, there's a way. Whether it's an exclusive coupon to your favorite local restaurant or a store-wide deal at a major department store, there is always an app that has you covered. What's even better is that many coupon apps will let you save coupons for later use. You can even schedule reminders that you coupon is about to expire. How crazy is that! Talk about a handy shopping tool. No more missing out on deals because you forgot something. Nothing beats saving money, and getting what you want. Wondering what apps offer the best deals? Here are a few of my favorite coupon apps!
I absolutely swear by this site! RetailMeNot always has the latest coupon codes, and sale information. It's great for shopping online or in-store. The app allows you to save coupons that you might want to use later on.
Shopkick is one of the largest retail apps out there. This app allows you to see deals in you area, as well as earn rewards by simply shopping. You can discover the latest trends just by scrolling through the collections. With hundreds of stores available, you'll never have to pay full price again!
What's great about YipIt is that it does the work for you. This site rounds up daily deals that you would be interested in, and allows you to search by category and location. It makes searching for coupons crazy simple.
This site is absolutely amazing for those who want exclusive package deals. Groupon works by providing discount packages from business in your local area. It's completely genius. Whether you want to try out the new spa downtown, or the latest Asian-fusion restaurant, Groupon is sure to have a deal for you.
Looking for coupons from some of your favorite stores? This is the app for you. With coupons from stores like Ulta, Old Navy, and Forever21, you're bound to find a coupon that sparks your need to shop.
What I like the most about Ibotta is the layout of the app. It's so easy to find exactly what you're looking for. Whether it's saving on your groceries or browsing in-store coupons, there is a coupon out there for you. They even have cash back options! Nothing like being paid to go shopping.
This is a great site to scout out deals in a variety of categories. Looking for travel deals across the country? Maybe you want to check out the latest movie? This site has a deal for you.
Images: Giphy (7); Dasha Petrenko/Fotolia