'Family Matters' & 'Blossom' Come Together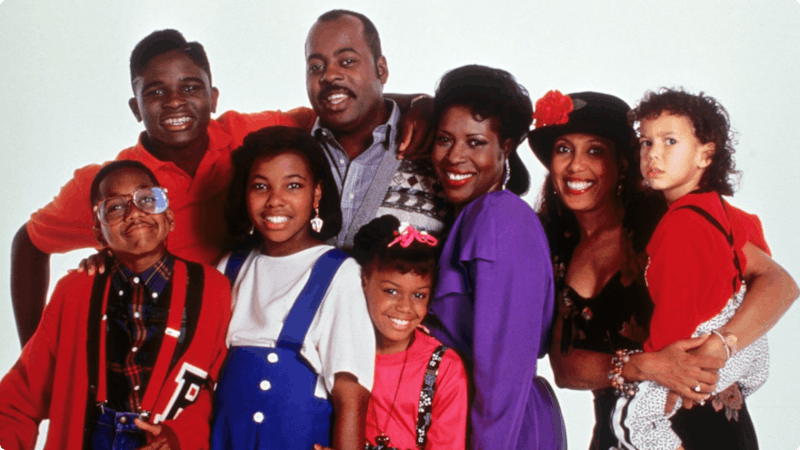 Nostalgia: it can either be a great thing that transports you back to your beloved childhood or something that causes you become depressed because you miss the good old days. Well, I'm about to throw a lot of nostalgia at you, but trust me, it won't make you sad. On the contrary, it should put a huge smile on your face, especially if you were a fan of '90s TV sitcoms. Did you used to watch Blossom starring Mayim Bialik? What about the ABC's hit series Family Matters with Steve Urkel (aka, Jaleel White)? If you watched both, then get ready to fall off your chair with excitement: on Sunday, Blossom met Harriette and Carl Winslow.
How amazing is that? To be clear, the characters didn't actually meet and aren't partnering in a reboot of their TV shows (wouldn't that have been sweet?!), but the actors who played the beloved characters came together. Apparently, Bialik, Reginald VelJohnson (Carl), Jo Marie Payton (Harriette), and former Chuck star Ryan McPartlin are all now besties based on an Instagram photo shared by Bialik.
I have no idea where or why this photo was taken, but it just might have something to do with the movie McPartlin and The Big Bang Theory actress are shooting. As the Emmy-nominated actress announced through a blog post on Kveller last Friday, details surrounding the new film are being kept on the down-low. So, until we learn more about their movie, let's all just pretend they are starring in the project with two of the greatest TV parents of all time.
I think Bialik would agree with me about just that. As you can see, she captioned the photo, "So excited that this happened to me and @ryanmcpartlin today. Gushing." I'd be gushing too if I had the chance to not only meet Carl and Harriette Winslow, but also snap a photo with them.
I'll let you bask in the gloriousness that is this photo, which is surely taking you back to those days when you dedicated time (without a DVR) to watch both Blossom and Family Matters.
Image: ABC