Why Doesn't Anyone Recognize Vanessa From 'BB17'?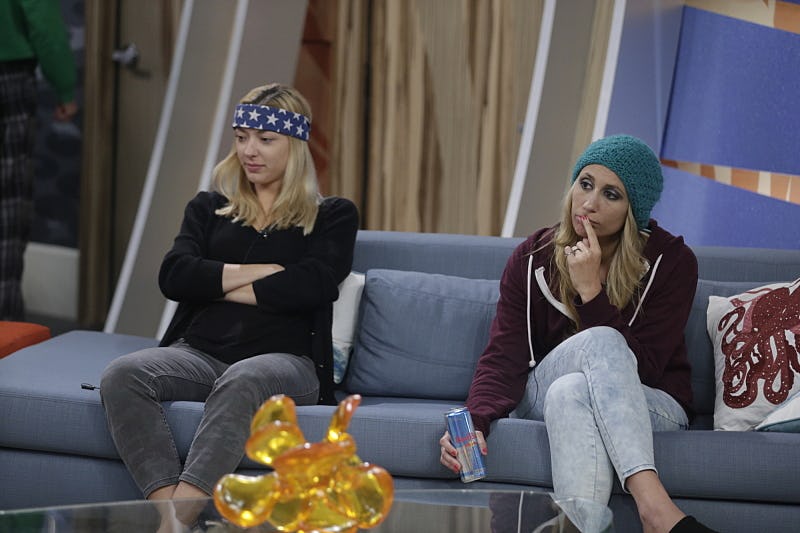 It's always amazing to me when Big Brother has actual famous people on the show and yet no one recognizes them. I think it helps that the famous people they've had on in the past — Ariana Grande's brother, for example — are sort of only distantly famous. But this season, the world's second-highest ranked female poker player is in the house and not a single one of the houseguests has recognized her. Vanessa Rousso came into the house claiming to be a DJ, and none of the houseguests has questioned her identity since. Even though she's worth A LOT of money and is SUPER famous in the poker world. Still, not even Da'Vonne — a proclaimed poker dealer — recognized Vanessa as the poker champion that she is. So what's the deal with that?
It might be because poker isn't exactly America's favorite pastime. I mean, it's no baseball. The world of poker has a huge following, sure, but where poker fans and Big Brother fans are concerned, the two probably don't overlap much. Picture a venn diagram where the circles never meet, then you'll understand why no one in the house has recognized Vanessa yet. It also helps that, when Vanessa plays poker, she's almost always wearing sunglasses — the disguise of choice for pretty much everyone trying to hide their glee over a royal flush. Or their identity.
So it makes sense why the houseguests don't know that Vanessa has won over $3.5 MILLION during her time as a poker player. Even if it means that the $500K up for grabs in the Big Brother house must seem pretty puny compared with the pots she's taken home in the past. Rousso has played in a number of World Series events, namely the World Series of Poker Europe in 2011, where she came in third and took home 40,000 euros. Back then, with the dollar the way it was, that probably close to $60K from ONE GAME of poker. Impressive.
Just look her up online. You'll see what I mean. Unlike the other BB17 stars, Vanessa's first hit isn't Big Brother-related. It's all about her poker playing career and how she is well-known for being one of the best poker players in the country.
I just can't wait to see how the other houseguests react when they learn that Vanessa is such a bigwig in the gaming world. CANNOT WAIT. That said, things change so often in the Big Brother house, it can be hard to keep track — so, for all the up-to-date info on Vanessa, as well as everything else going on in the series, check out Bustle's very own Big Brother podcast, The Diary Room. Listen to the latest episode below, and be sure to check out future episodes on Bustle's SoundCloud page and iTunes.
Image: CBS (2)