Ariana & Franke Grande Should Work Together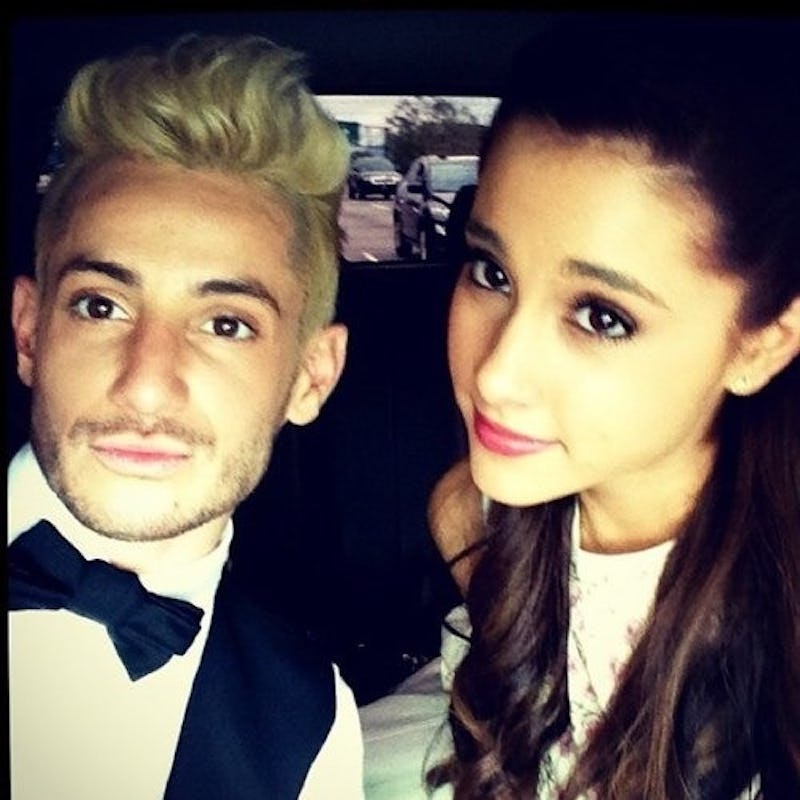 Full disclosure: I'm hardly an expert when it comes to Big Brother plotlines. Thankfully, that's where Bustle writer Kadeen Griffiths comes in to play. Frankly, the woman knows her shit, and for that reason, I wholeheartedly trust that she's dead-on when she says that Frankie Grande's on the verge of getting booted out of the Big Brother house. In that case, I'm thinking Frankie might be in the market for another venture to replace his current reality TV gig, should his time amongst the other big brethren come to an end per Kadeen's prediction. Ariana's big bro has a ton of personality, so the offers for appearances, more reality TV shows, and club hosting gigs are probably already pouring in by the minute, but since they get along so friggin' well, why not make this thing a family affair and go into business together?
There's a ton of stuff the loving brother and sister could get into outside of snapping adorable selfies together, spending time with family, posting hilarious YouTube videos or supporting one another's projects on social media. Just in case Ariana and Frankie need somewhere to start, maybe they could take a crack at trying these 8 business ventures they should totally do together:
1. RECORD AN ALBUM
Because...duh. Ariana's a singer, and Frankie has some chops too. Plus, fans already started the groundwork by posting these YouTube video duets, so there's no turning back now.
2. DO A REALITY SHOW
OK, so Frankie's probably barely over the shock of becoming this huge reality star on Big Brother, but I could seriously see these two as stars of their own show, Ariana & Frankie: No Problem!
3. GO ON TOUR
Their choreography needs work, but if Ariana can perform with Iggy Azalea and Big Sean, surely she's down to coordinate something just as huge with Frankie.
4. RELEASE A SERIES OF HAIR TUTORIAL VIDEOS
As I mentioned before, Frankie's bangs are the bomb. Whether swooped to the back or dyed pink, Frankie's bangs are simply fierce and we all know how a good set of bangs can transform a face. I'm sure he's had plenty of helpful advice for Ariana's hair woes.
5. DO A MUSICAL
Exhibit A and B that Ariana and Frankie are definitely destined for Broadway, and they need to go there together.
6. RELEASE A DANCE EXERCISE VIDEO
This. Should. Happen. It would feature Ariana's music and Frankie's moves. I know Frankie's legs didn't just come from squats and lunges—some pirouetting was definitely involved in sculpting those muscles.
7. DO A CLOTHING LINE
Featuring Frankie's much-talked about shorts.
8. PEN A HOW-TO BOOK ON BONDING WITH SIBLINGS...
...although with moments like this, it's pretty self-explanatory.
Ya gotta love these two.Images: ArianaGrande-blog,
Briarcliff-terror, Broadwaycom/Tumblr (3); Giphy (3)