15 Google Autofills That Need Serious Therapy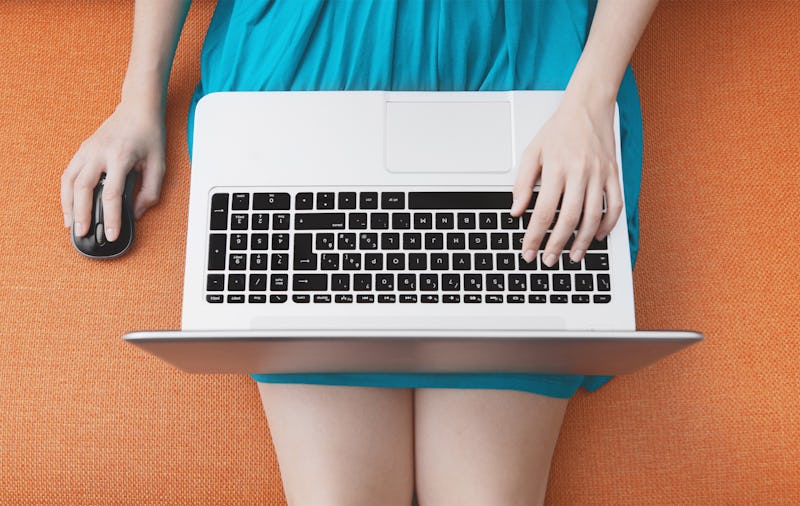 If you ask me, everyone could use some therapy. And if I didn't believe that before, then spending some quality time Googling random things has truly convinced me. We've all seen the stories about Google autofills that reveal that the majority of people are racist and sexist — but did you know that apparently the majority of people are also genuinely depressed, incestuous, and unhappy in their relationships?
Maybe you'd guessed. After all, Google autofills aren't based on any twisted corporate policy on Google's behalf — they're determined by what the most people are searching. With that in mind, autofills are arguably an invaluable, if twisted, look into the average American psyche: What are people searching about their mothers? Their sisters? Their husbands?
As an editor whose job is to think about what the average Jane might be Googling about her body, sex, and life, I've run across some truly twisted and hilarious autofills. There are way too many for just one post, so here, I've narrowed it down to the ones I think Freud would have the biggest field day with.
So go ahead, indulge in some good old-fashioned schadenfreude. Sure, some of these are super depressing and are about issues that totally aren't a joke, but some of them are also pretty damn funny. And the next time someone tells you that most people don't need therapy, might I suggest you point them directly to this.
1.
Yikes.
2.
No, but really WHY IS SHE STILL COUGHING?
3.
4.
Boys: Just avoid crying, being gay, and/or bad at sports, and you'll be fine, OK? Why is your nose bleeding? You have nothing to be stressed about!
5.
6.
I heard the eating ice thing is about anemia, actually.
7.
8.
Double yikes.
9.
Perhaps because everyone is apparently incestuous?!
10.
Girls: Just avoid being mean, gay, annoying, and bulimic. Really, I can't see what you have to worry about.
11.
12.
13.
OK, this one is really sad.
14.
15.
Story of our lives.
Images: Rachel Krantz/Bustle