Audrey's 'BB17' Pre-Eviction Speech Is Perfect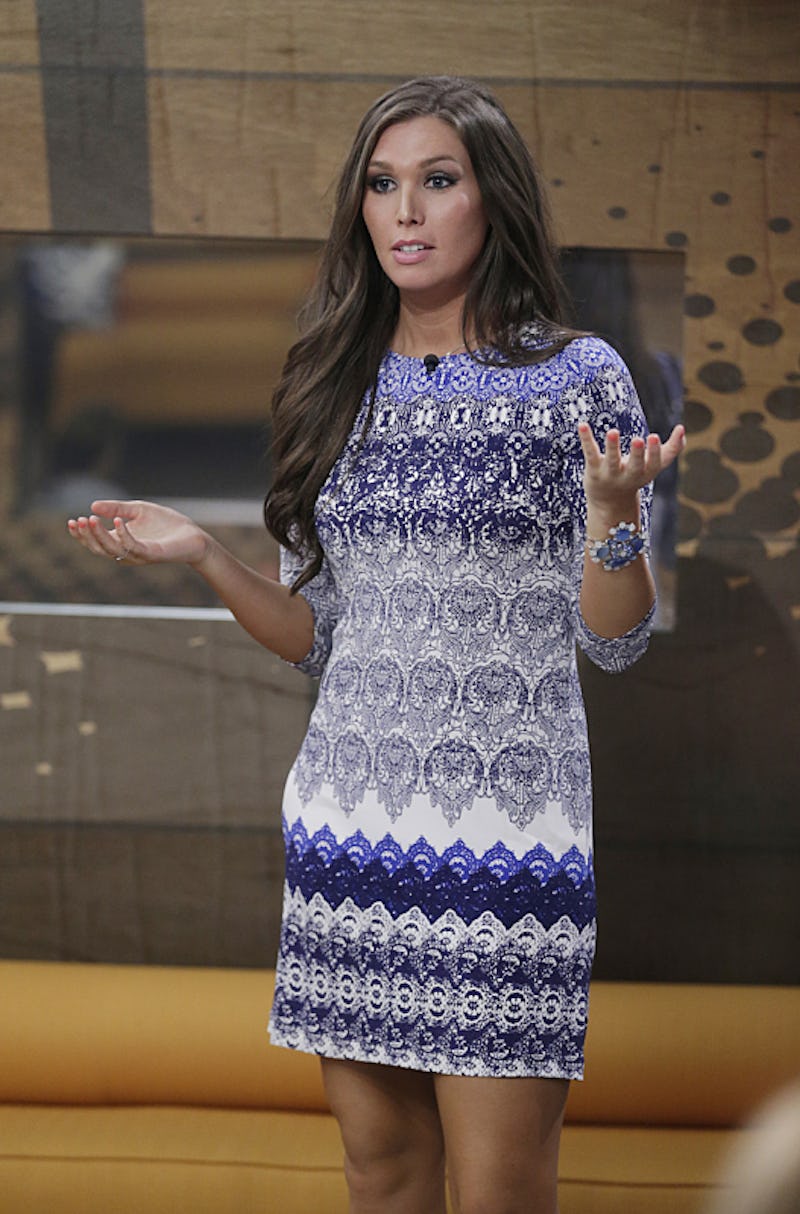 While I don't think any fans were surprised to see Audrey evicted from Big Brother 17 on Thursday night, some might have been caught a little off guard by her pre-eviction speech. This week has been a tumultuous one for the houseguest, who spent hours in the Diary Room and seemed to suffer a bit of a breakdown once she realized that she was likely going home. The other houseguests weren't even sure if she'd attend the live eviction, having skipped the Veto Ceremony, but she did more than show up — Audrey gave a pre-eviction speech that showed exactly why she'll be missed in the Big Brother house.
"OK, so first, Big Brother fans, you can find me after this @oddreym, o-d-d-r-e-y-m," she began, giving the usual social media plug before launching into a speech that easily switched from grateful to witty.
Houseguests I just want to say that, what an honor it's been to be able to come on this platform with 16 people who come from totally diverse walks of life, including myself, being the first transgender person on this show, and to be embraced on the first day, and not questioned a day after. It's really unique for me, and it's really powerful that we all get to share this, and exemplify this to America. From a game perspective, I mean, I think this is a move you guys wanted for a few weeks now, so merry frickin' Christmas.
See? Audrey may have made some mistakes in her gameplay, but she always brought some excitement to the Big Brother house, and her courage for coming out as transgender in such a public way should not be discounted. In an earlier family segment, viewers learned that Audrey hadn't really come out as transgender before, and for her to not only do that on a hugely popular TV series, but also acknowledge how her experience could inspire others, shows that while she may not have been on Big Brother 17 long, she certainly left a lasting impression.
For more on everything happening inside the house, check out Bustle's Big Brother 17 podcast.
Image: Sonja Flemming/CBS