YA's Marie Lu Gushes Over Comic-Con Villains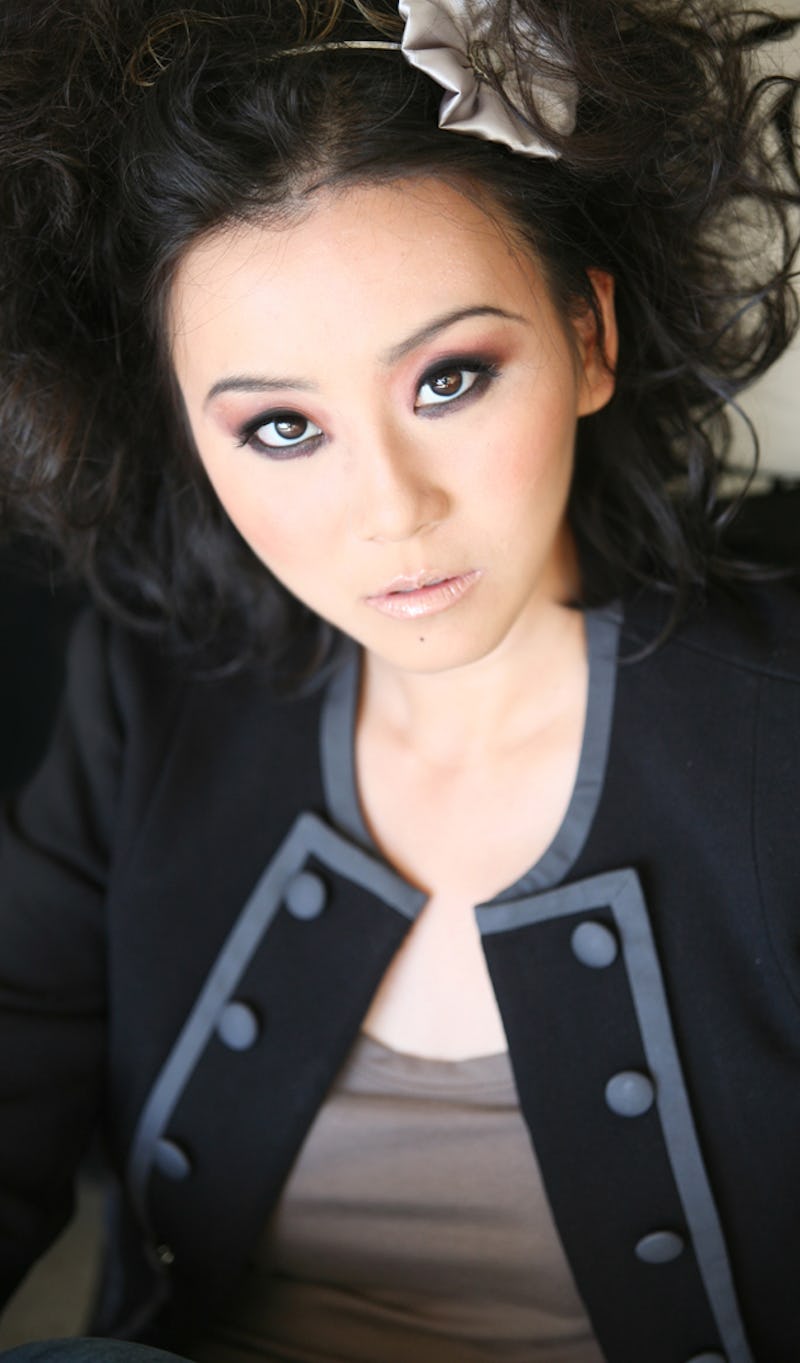 When you've written books like Legend and The Rose Society , you know a thing or two about great villains. So it's no surprise that The Young Elites author Marie Lu is a super villain fangirl. Star young adult writer Lu shows her love for bookish and movie baddies at Comic-Con International 2015 in San Diego, getting costumed attendees to gush about their own favorite villains. Don't worry, we have this on video.
In The Young Elites, the first installment of her latest series, Lu wanted to create a teenage girl version of some of the biggest bad guys in pop culture: Darth Vader and Magneto. What she came up with is Adelina, a girl who has no hope but is suddenly thrust into a role where she has immeasurable power, and let's just say she doesn't hate it. Adelina is one of only a handful of survivors left after a plague devastated her country. Similar to the X-Men, from which Lu draws inspiration, Adelina and some of the other survivors find that they now have special gifts that make them both powerful and dangerous, beloved and hated.
The Rose Society, the second book in the Young Elites series, is coming October 13 and will continue the story of our anti-heroine Adelina and she rallies other people like her together to take down her opponents. If you're thinking, wow, this would make an excellent movie, too, you should probably move to Hollywood to be a producer because FOX/Temple Hill picked up the film rights to Lu's series. And they know what they're doing because they're the same people behind James Dashner's The Maze Runner adaptation.
When it comes to super villain love, Lu isn't afraid to ask the tough questions. Check out how she makes fans choose between The Joker and Darth Vader, Maleficent and Ursula, and Voldemort and Sauron and give up their ideas for what makes the best villain. Needless to say, Comic-Con attendees are the best ones for this job.
And if you're wondering, I have got to go with The Joker, my girl Maleficent, and Voldemort. Now my only wish is that we one day get a taste of Marie Lu's evil laugh.
Images: Courtesy of Penguin Young Readers Group