#Fatkini IG Posts Are Beautiful & Inspiring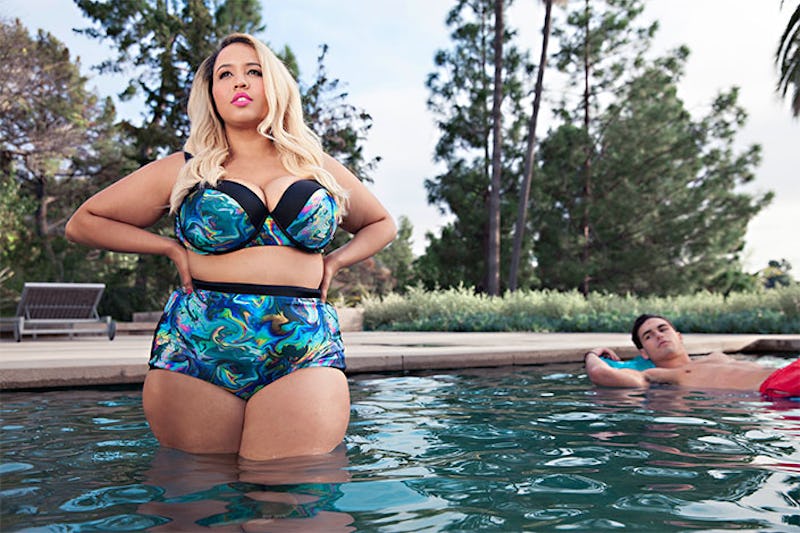 Women are redefining beauty standards one hashtag at a time. The term "fatkini" was coined in order to fight back against body shaming, women are using #fatkini in order to put a positive spin on the word "fat." Just one search on Instagram and you'll completely understand why these gorgeous photos are taking social media by storm. Beauty comes in all shapes and sizes, after all.
It would hardly be fair to say that this is the first time that #fatkini has been used in an encouraging way, but the body pos movement is finally picking up the speed that it deserves. Women are fully embracing the stylish tag, and their energy is contagious. Following in #curvy's footsteps, the posts are full of beautiful women all striking their best poses and looking fabulous doing it.
Not only are these Instagrammers embracing their bodies, but they're also inspiring others to do the same. They celebrate their bodies, each and every curve, which will make it so much easier for other women (and younger generations) to follow in their footsteps. These women are changing the bikini game with their stunning photos, so get ready for a day at the beach by scrolling through the feed and feeling inspired.
1. Soaking Up The Sun
Nothing is going to bring this fashionista down. She's got the sand, sun, and high spirits to completely rock her #fatkini.
2. Inspiring Others
A good attitude is truly contagious, as seen in this sassy photo.
3. Taking A Dip
The bright colors and self confidence in this photo are enough to make women everywhere want to join in on the fun.
4. Picnicking In Style
Filled with on-point accessories and a great view, this shot takes the hashtag to a whole new level.
5. Striking A Pose
I have one word for you — FIERCE!
6. Radiating Positivity
Their smiles really do say it all. Not only are they beaming from ear to ear, but their style can't be denied.
7. SwimsuitsForAll
Now this is how social media should be used!
Image: GabiGregg/Swims uits4All