So, Is Kaitlyn Still Engaged?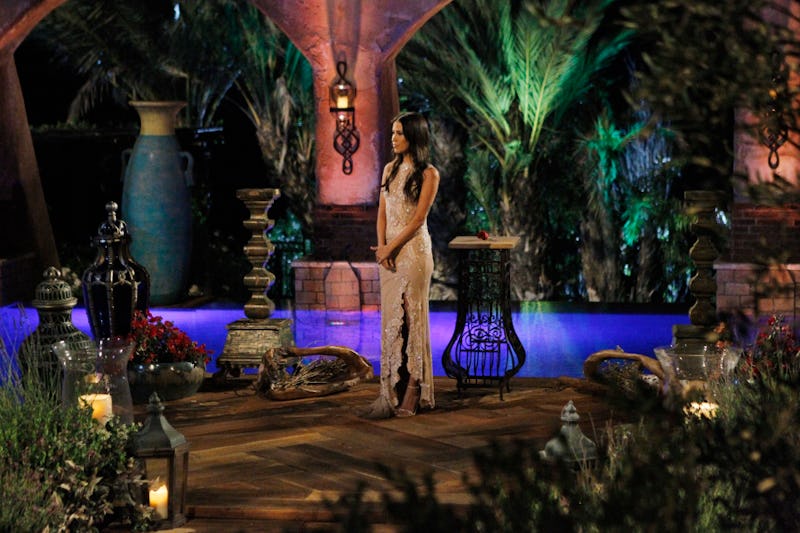 Aw, you guys. True love has been found at last! Kaitlyn and Shawn Booth are engaged. It was touch-and-go there for a while. This season of The Bachelorette has been full of drama, and I don't know about you, but I honestly couldn't figure out whether Kaitlyn would commit herself to Shawn or Nick. The proposal was the typical Bachelor/Bachelorette deal: the picking of the special Neil Lane rings, the "I love you more than anything" speeches, etc. Shawn got down on one knee, and Kaitlyn accepted his proposal. Now that these two have promised to seal the deal with each other, it's time for our favorite activity: speculation. Are Kaitlyn and Shawn still engaged?
Back in June, Kaitlyn sent out a Snapchat story that sent tongues wagging. In the midst of her usual fun pics, there was a snap of her and Shawn cuddling in bed. And it wasn't an old photo — she had just dyed her hair, and was sporting her new dark tresses. Um, can you say nightmare for ABC? In an interview with Entertainment Tonight, Kaitlyn awkwardly avoided answering questions about the Snapchat, saying that she was hanging out with Ryan Gosling (who Shawn is a clone of). Come on, Kaitlyn. Get that media training. But that Snapchat proved to be what it suggested — and that the two are still engaged, since it was only taken a month ago.
To really confirm their happiness, the two were all over each other on the After the Final Rose special, in which Kaitlyn donned a very bridal white dress and they held hands and beamed. Like, I've never seen a more smiley pair of lovers.
Congratulations to the happy couple! I sure hope it works out for you two crazy kids.
Images: ABC/Rick Rowell; Giphy